Kitchen Küchentime Flash glossy Alpine white in Benidorm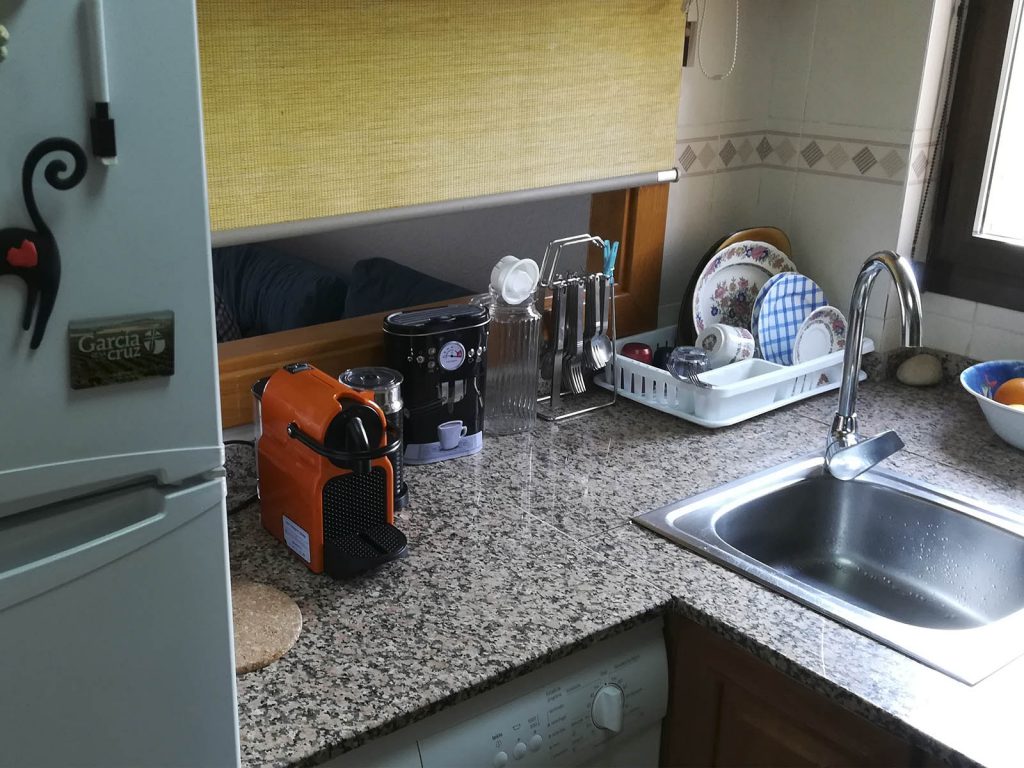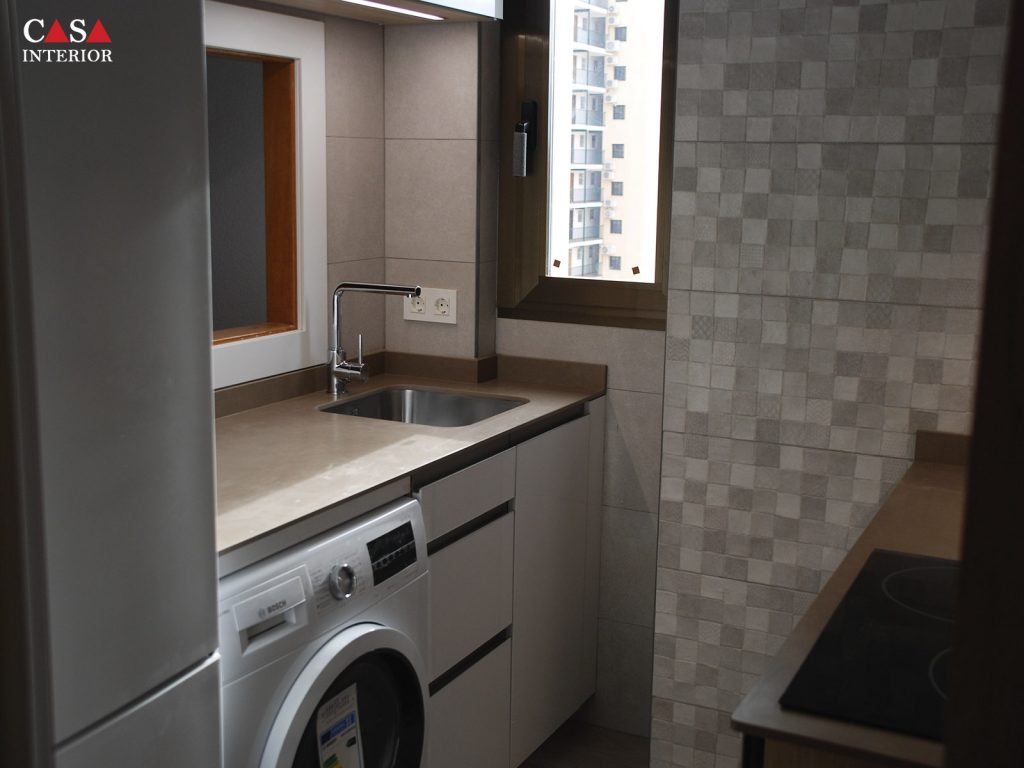 In this post we are going to show you a complete kitchen renovation, including a change of tiling and flooring in the apartment. Our clients wanted to modernize the kitchen of their apartment in Benidorm, located in a building near the beach. Normally these buildings, focused on vacation tourists, have small kitchens where it is difficult to incorporate all the appliances and storage space without cluttering the few square meters they have.
With the help of our clients, we design a space to make the best use of the available space. We changed the "L" shaped kitchen to one with two straight lines on each side. To do this, we had to tear down a fake wall in the sink area and move the pipes and electricity. Thanks to our team we have been able to take advantage of the potential that this kitchen has.
In addition, to maximize the space in the kitchen, we have used the XL model. A cabinet almost 80 cm high to store up to 10% more. The kitchen model they liked the most was the Küchentime Flash model in a glossy alpine white finish. A door made of lacquered laminate that reflects the light that enters the kitchen. The handle they chose is one that can be integrated in stainless steel. And as a contrast, the color of the carcase has been in a wood finish, the San Remo oak model.
As you can see in the images, the finish is elegant and modern that combines perfectly with the Laminam porcelain countertop, the 12 mm thick Fokos Terra model. The built-in sink and the tap, from the Icoben brand, combine perfectly.
The rest of the appliances such as the refrigerator, the washing machine, the hob, the extractor, or the oven are from Bosch and Balay.
We would like to mention the cabinet with a blind at the entrance of the kitchen, to hide the coffee maker or other small appliance that we have, with glass shelves and integrated plugs. Underneath, an open cabinet with shelves, which we can change in height to our liking. In addition, all the wall units have an integrated light that changes both its intensity and color temperature.
We hope you liked it as much as our customers.
You can keep watching more projects here or you can contact us to ask for a design.