Kitchen Küchentime Inline in Altea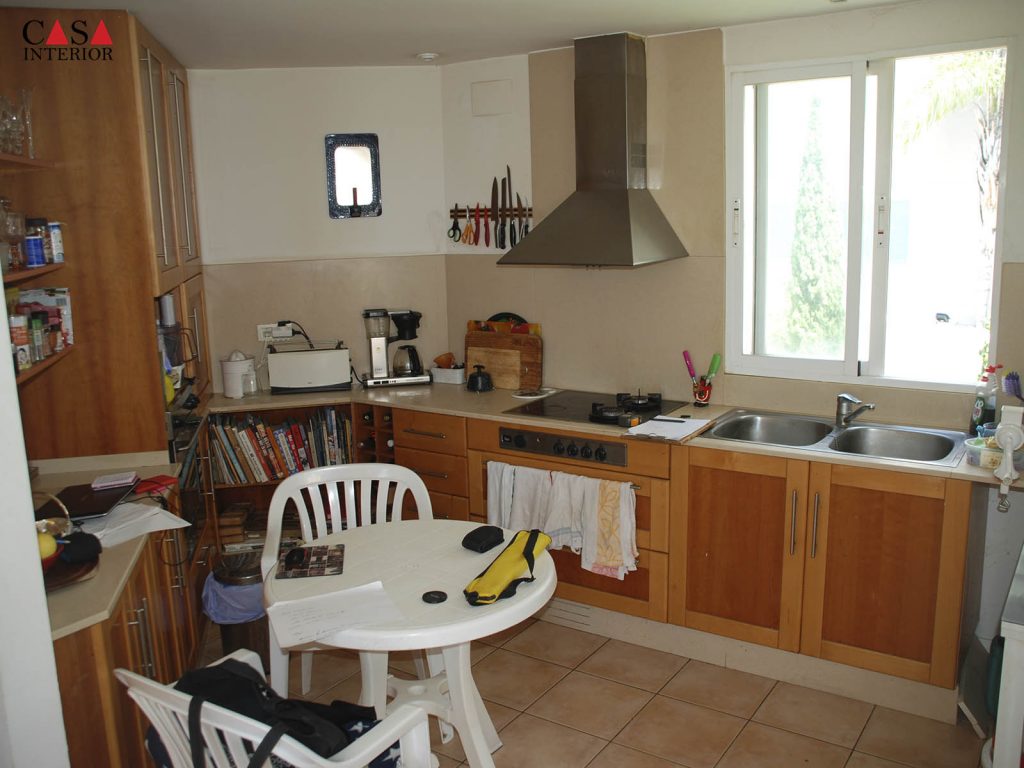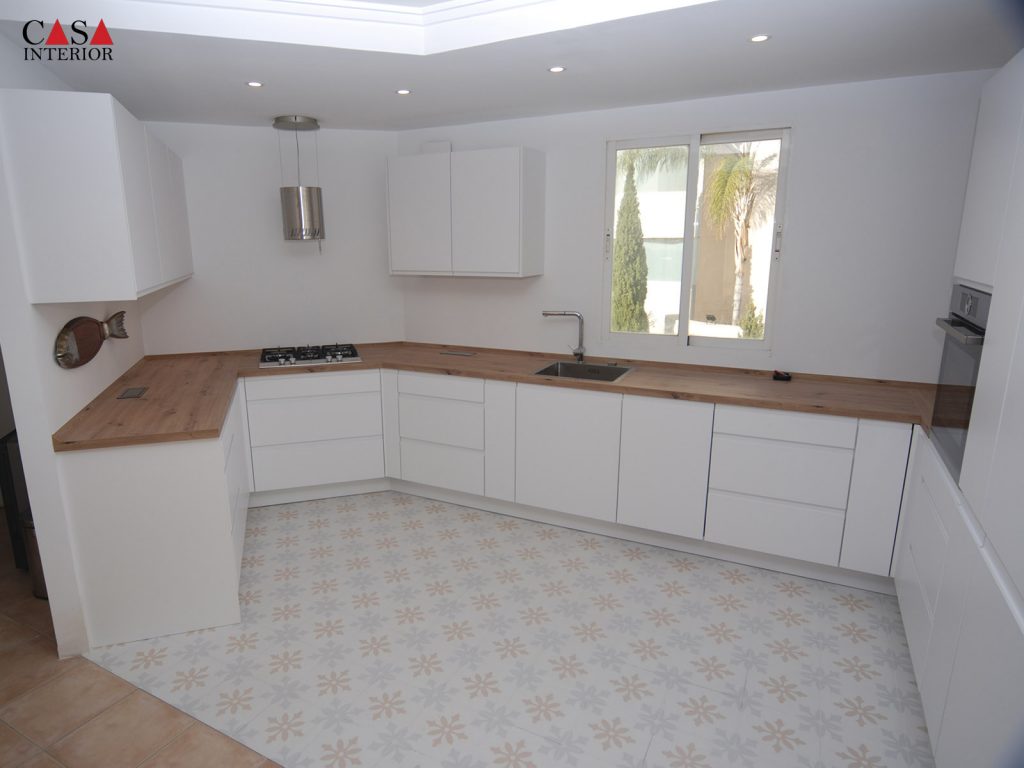 Today, at Casa Interior, we show you a new kitchen project in Altea. This kitchen renovation includes a comprehensive reform as you can see in the photographs. Our clients came recommended by some former Casa Interior clients, so we feel very happy and proud.
The project to update this old kitchen has been a bit complex due to the shape of the room, but we faced the challenge with great pleasure and the result is unbeatable. The color of the door for the kitchen furniture that our clients were looking for was something that reflected the little light that enters through the single kitchen window and illuminates the room as much as possible. Casa Interior's recommendation is the Küchentime Inline model, it is a lacquered door with a fingernail in the same color as the door. The color of this door is called "alpine white", a very pure white and a soft touch, perfect for this type of kitchen. To add a bit of warmth to the kitchen, we recommend using a light color for the countertop, in imitation of wood that provides naturalness and harmony. The design they liked the most was Artisan oak, 38mm thick and topped in the same finish.
The distribution of this new kitchen in Altea has changed compared to the old kitchen, improving the uses of the cooking area, the water area, and the storage area. On the right-hand side is the storage area with the Liebherr brand built-in refrigerator and the Bosch oven. In the corner of the kitchen there is a niche with shelves with integrated LED light for small appliances. In the central area there is the single stainless-steel sink and the integrated Bosch dishwasher. And in the area to the left of the kitchen, we have the hot zone, with the Cata natural gas hob and the recirculating decorative hood from the Elica brand in a stainless-steel finish. On both sides of the hood, we can see tall units with integrated LED lights to illuminate the work area. In addition, you can see two retractable plugs integrated into the worktop in a stainless-steel finish.
At Casa Interior we are very happy with the work we have done here; we hope you liked it too.
You can keep watching more projects here or you can contact us to ask for a design.