Kitchen Küchentime Laser in Benidorm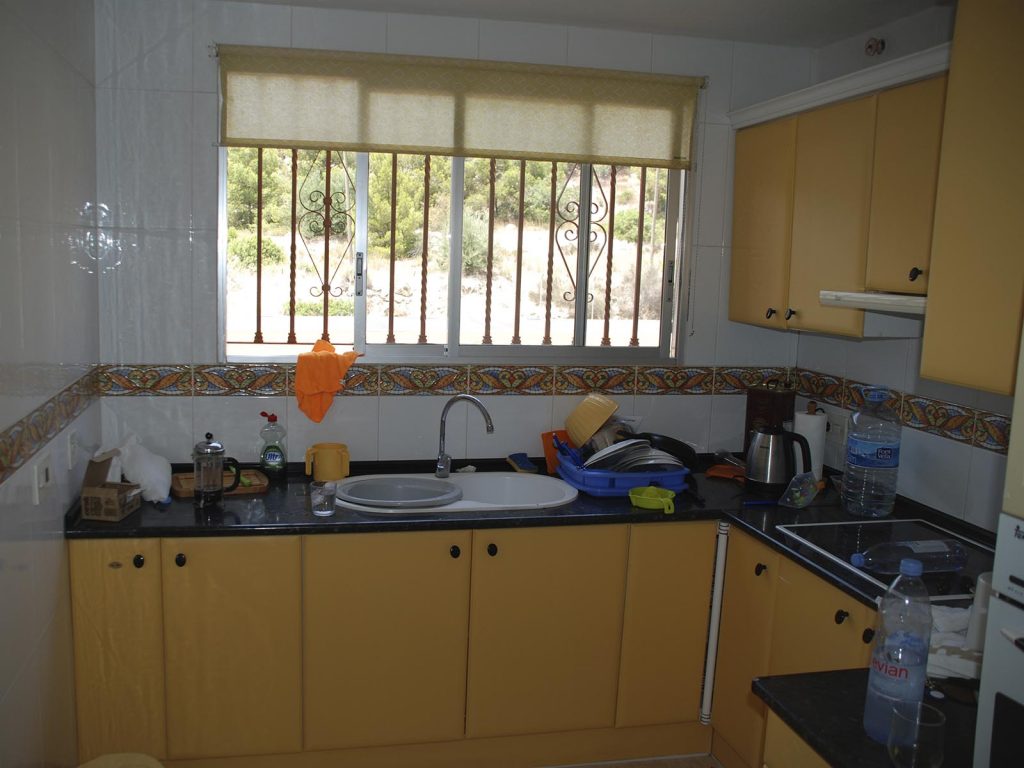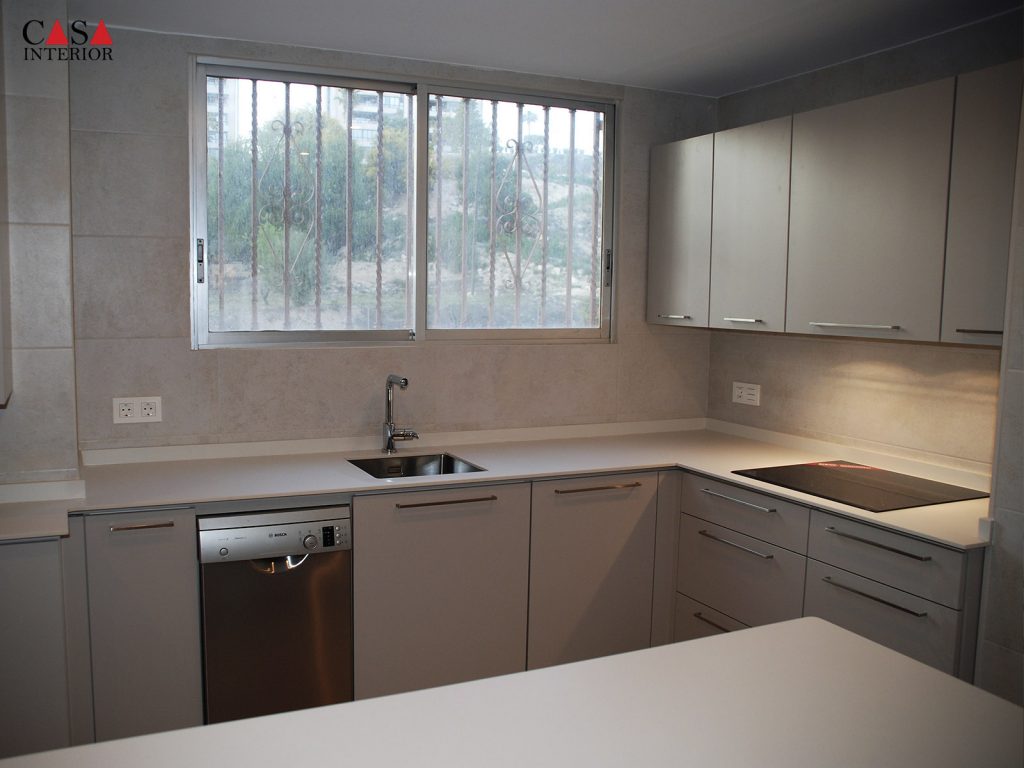 Casa Interior presents a complete kitchen reform in Benidorm. This apartment in the well-known city of the Costa Blanca needed a complete kitchen reform to adapt to the needs of our clients. The kitchen consisted of a kitchen plus a laundry room, both independent and uncomfortable to use. Our proposal has been to unify both rooms and open the wall that leads to the living room to add an island and take advantage of as much space as possible.
The new kitchen has new tiling, plumbing and electricity. In addition, the ceiling has been lowered with plasterboard and built-in LED lights. A space has also been set up to hide the washing machine that you can see in the images in the gallery.
The door they have chosen for the kitchen furniture is the Laser model, in sand color, from the Küchentime brand. This soft color has been chosen to match the new kitchen wall tiles. The stainless steel handle combines perfectly with this type of door.
The distribution is special because it has been designed to be a Kosher kitchen, where certain foods must not be in contact with others. At Casa Interior we are prepared to design all kinds of kitchens and styles. It is for this reason that there are two sinks and two dishwashers.
Noteworthy are the American fridge from Svan brand, Bosch brand ovens, dishwashers, and induction hob, and the Elica brand integrated hood.
You can also see the interiors of the drawers with different options to organize cutlery and kitchen utensils.
The kitchen countertop is Ascale brand, Alpi White color, 12 mm thick. The sinks, which have been installed under the counter, and the taps are from the Icoben brand.
You can keep watching more projects here or you can contact us to ask for a design.