Kitchen Küchentime Lucca in La Nucía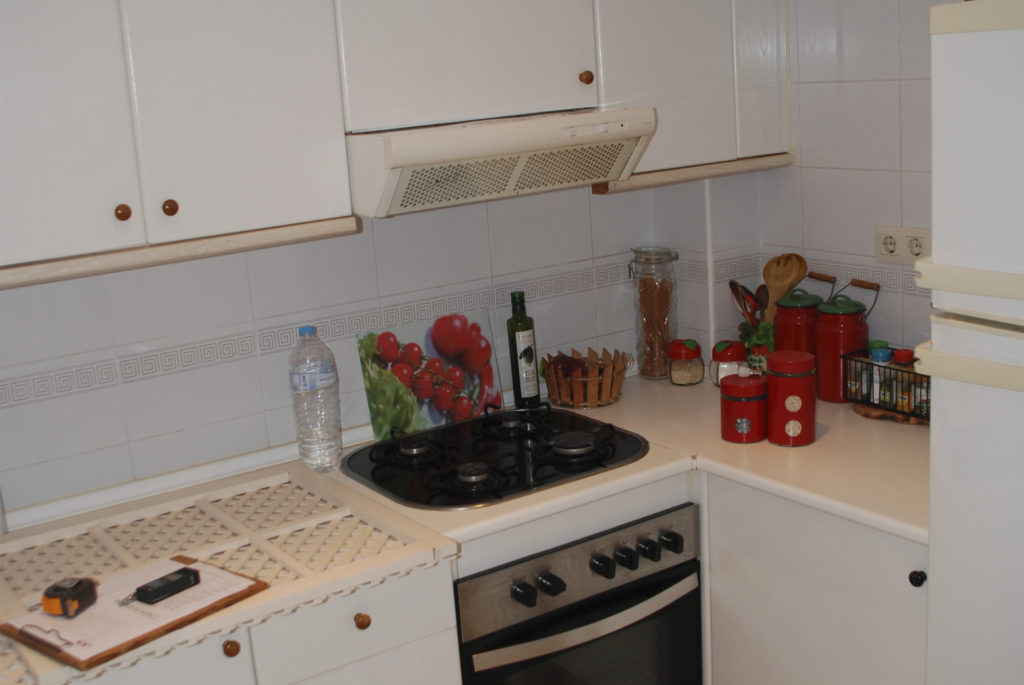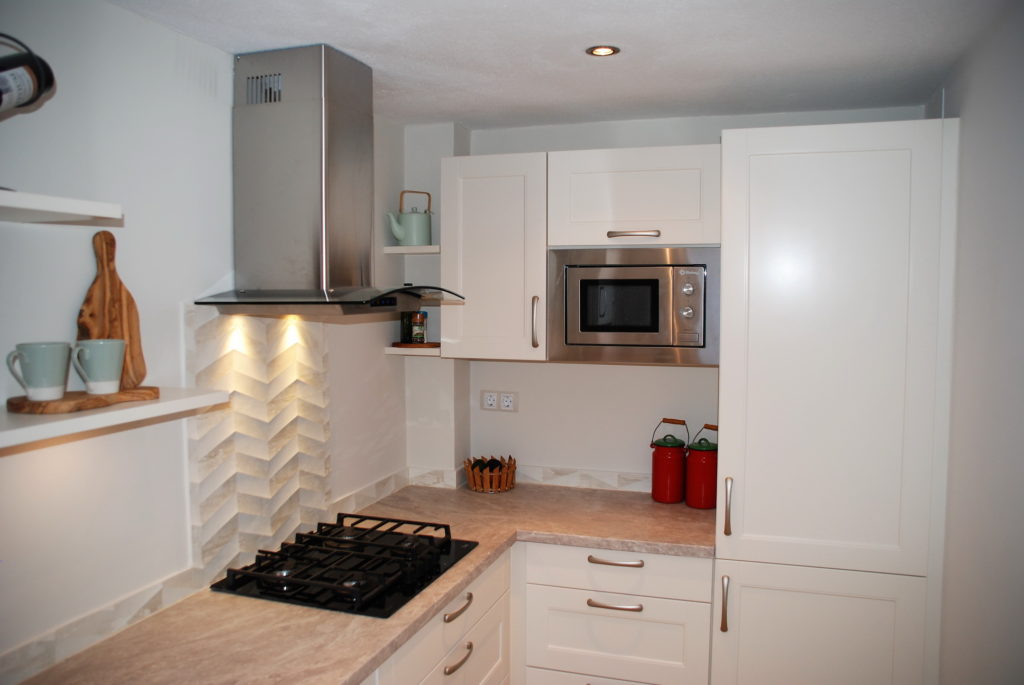 We show to you a kitchen renovation in L shape. It is a small and cozy kitchen and it needs a huge renovation. The design is mix between modern and classic. We choose to make it with Küchentime Lucca in Ivory matt, which has a door with a classic frame around it. But the final look is not completely classic, has an awesome final well looking.
There is only one tall unit in the corner for the integrated fridge from Balay. Then the base units are; a base unit with one drawer and two pull-out; a pull-out unit of 15 cm wide; a 90 cm base unit for the gas hob from Teka with one drawer and two pull-out; a base unit for an integrated dishwasher from Balay of 45 cm wide; a base unit for the sink; and a base unit of 60 cm wide for a compact oven of 45 cm high from Balay with a drawer in the bottom.
In the wall there are a big wall unit to cover the water boiler, a shorter wall unit with a door and two shelves in different length to create an asymmetric looking. Underneath these wall units we fit LED lights integrated in the furniture.
In the other wall there are a 60 cm wall unit for an integrated microwave from Balay with a door above it and a 40 cm wall unit with door and shelves. At the end of this wall we installed some shelves adapt to the column in the corner.
The extractor above the gas hob is a Thermex Derbi of 60 cm with a glass. The worktop is provided from our kitchen supplier Küchentime in 38 mm high with a finish in Limestone. Around the worktop there is a original and elegant tails, also covering the splashback of the gas hob.
Other accessories like the built-in waste collector in grey plastic, with mechanical pull-out and lid lifting system and 20 l volume under the sink. Two cutlery tray trends in grey for 90 cm drawer and 60 cm wide.
You can keep watching more projects here or you can contact us to ask for a design.