Kitchen Küchentime Xeno in Macarat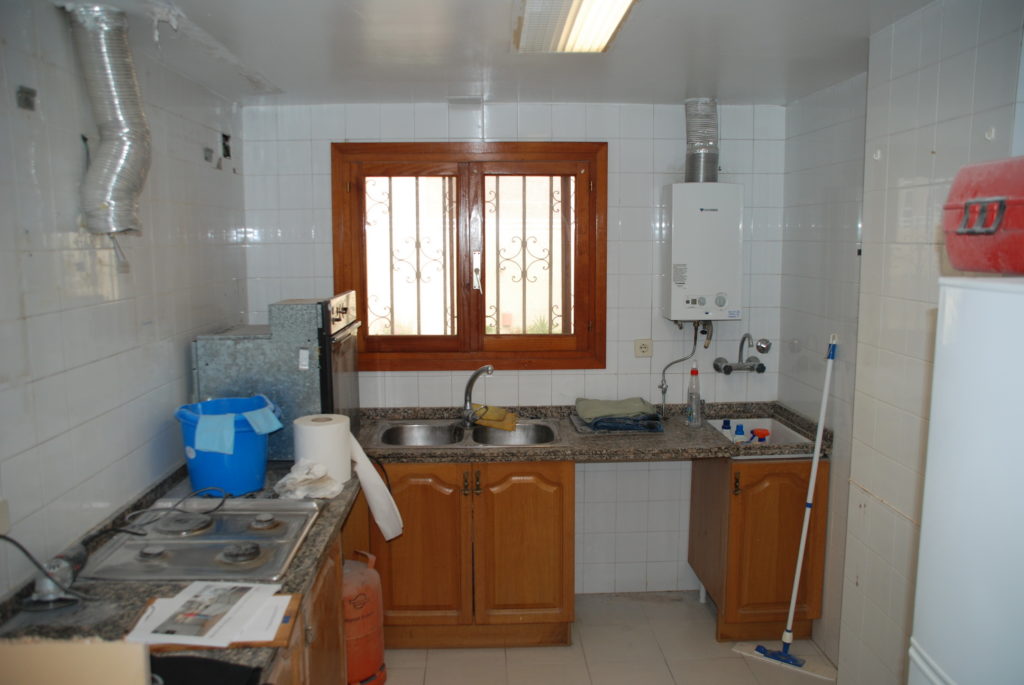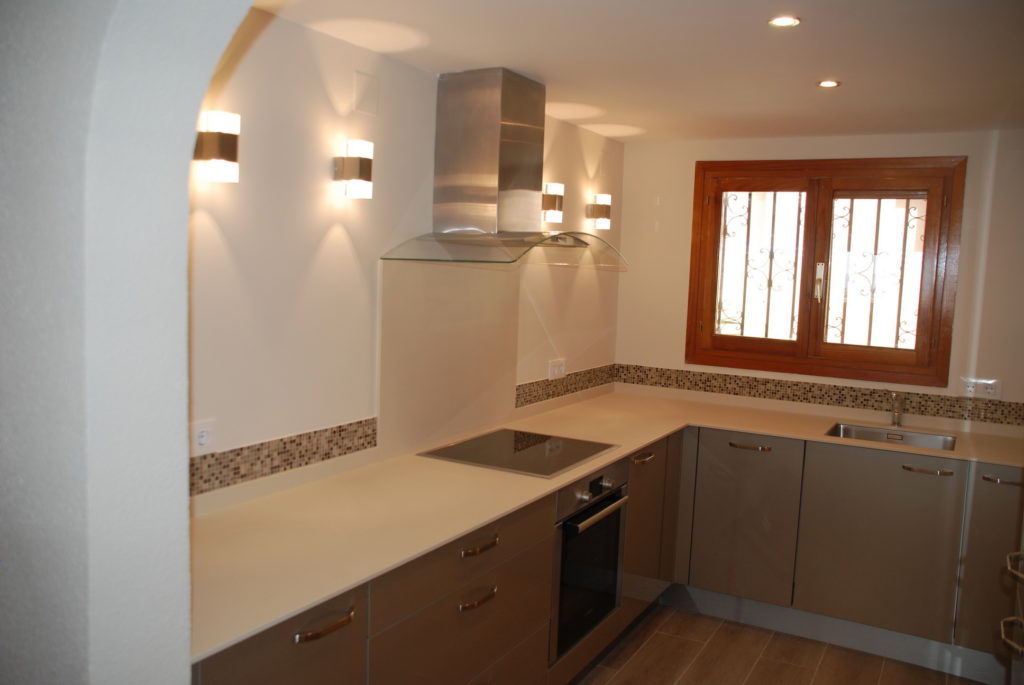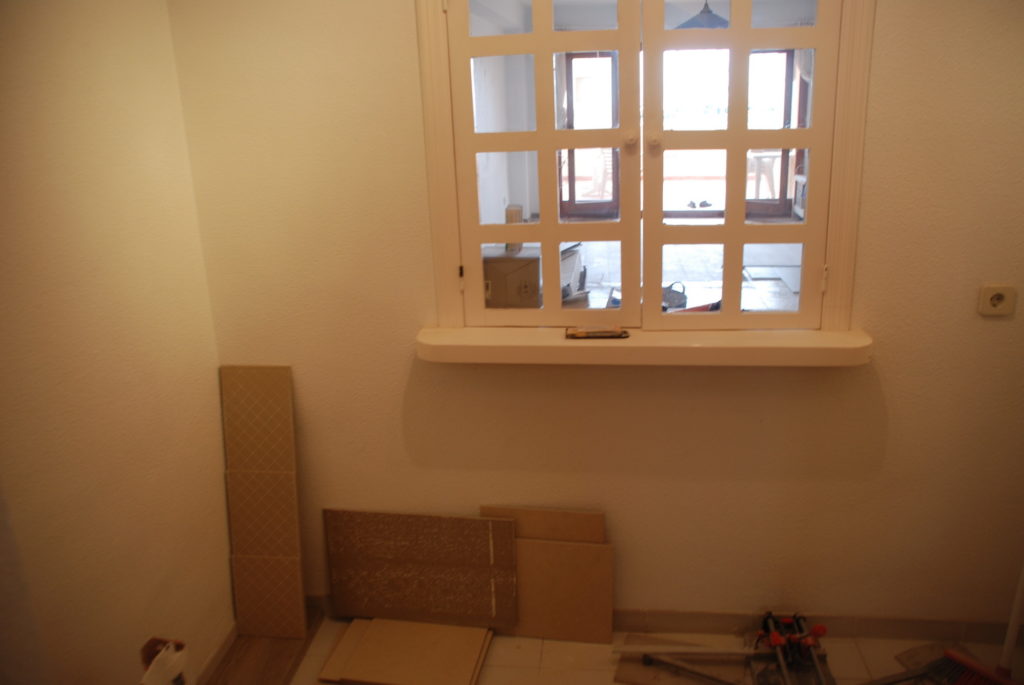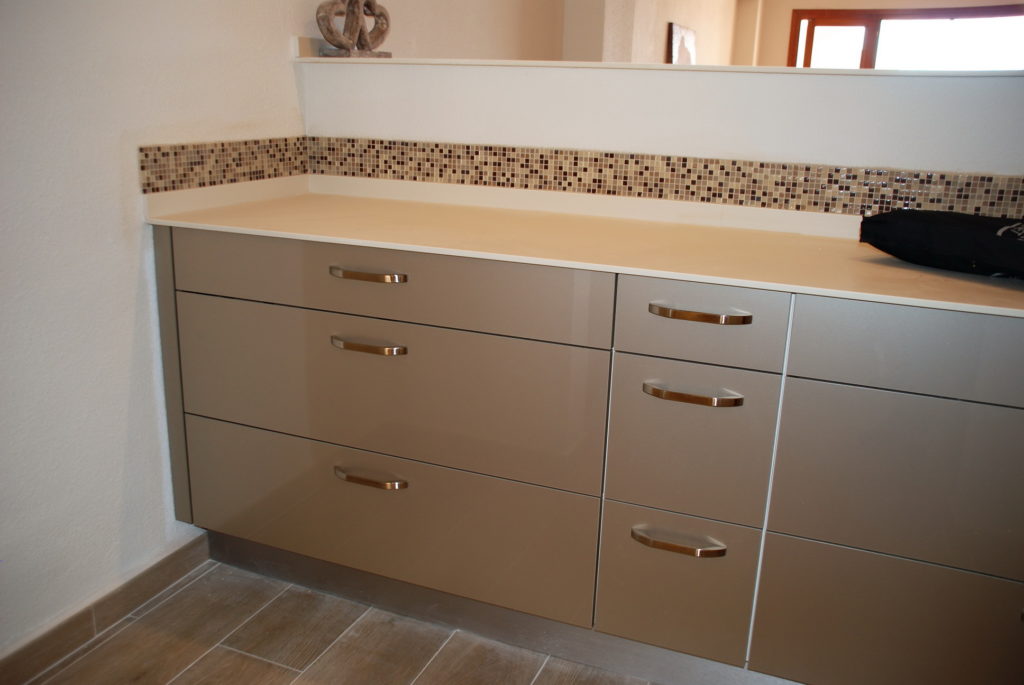 The objective here was to get a modern high end looking kitchen with a lot of charm, better work space and a better connection to the adjacent living room which again leads straight to the terrace overlooking the harbour of Mascarat.
In this instance our client already had some thoughts as to what style they wanted, their challenge to us was to create a super transition to the adjacent living room and come up with a suggestion with regards to lights, notice the up/down lights and dimmable ceiling spots in order to keep the atmosphere stylish.
So together with our client we came up with the idea of removing the original arches and some of the original walls towards the living room and the entrance. By taking away some of the wall between kitchen and living room we created a much needed access of light to the new kitchen and a better connection between the different areas plus by keeping some of the existing wall a little higher we obtained a nice bar between the kitchen and the living room making it possible to entertain while being in the kitchen and at the same time adding to the work surface available, this way the apartment really opens up and shows it potential, a bright feeling that underline the magnificent views and the spaciousness that now exists.
Finally, we created some interesting effects by choosing a rounded glass extractor from Thermex and to give it an additional twist a border mosaic tile was added on top of the beautiful white worktop with it´s undermounted sink from Blanco. This kitchen is a perfect example of how things come together nicely in a modern and stylish way when client and supplier work well together then ideas flourish and can be transformed into something truly unique.
Other appliances are from Bosch and Balay.
And works were carried out by our building partner, AT construccions by Arturo Torralbo
You can keep watching more projects here or you can contact us to ask for a design.