Kitchen Detail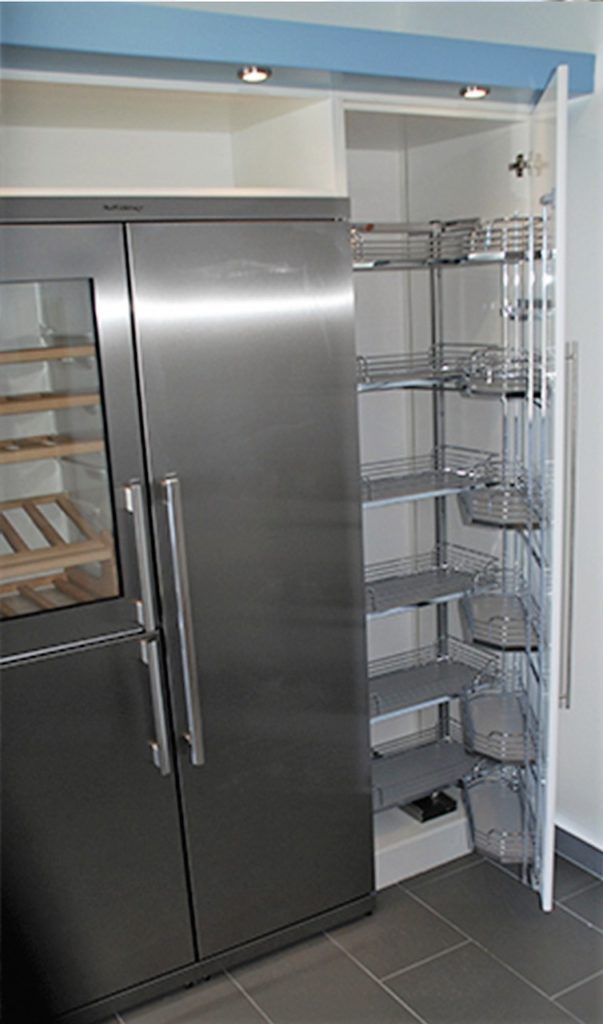 If you have a penthouse apartment you need a penthouse kitchen!
Recently one of our clients asked us to make a brand new kitchen for their penthouse apartment. The client wanted a touch of color in the new kitchen. Together we decided to put up blue mosaics, above the sink and workplace.
The kitchen furniture is from Sønderborg Køkkenet, and has white mate colorline with railing handles.
Induction Wok from AEG and Extractor from Thermex, mounted in the ceiling, worked by remote control.
Special MDF frame around refrigerator/freezer lacquered in the same blue color as the mosaics. Interior pull-out drawers with spotlights. The blue color matches the blue in the worktop.
Refrigerator/freezer and wine cooler from Di Dietrich.
Are you having kitchen reform ideas yourself? If you would like us to make a drawing and a plan of what one of our kitchens would look like in your house feel free to contact us anytime!