Kitchen Arredo3 Asolo in Alfaz del Pi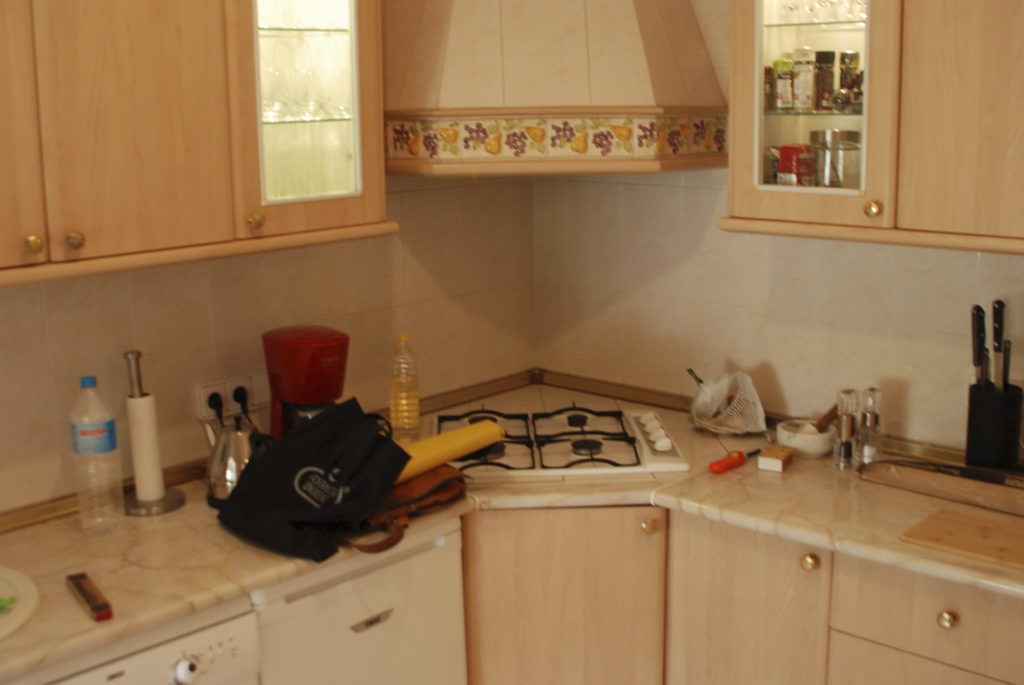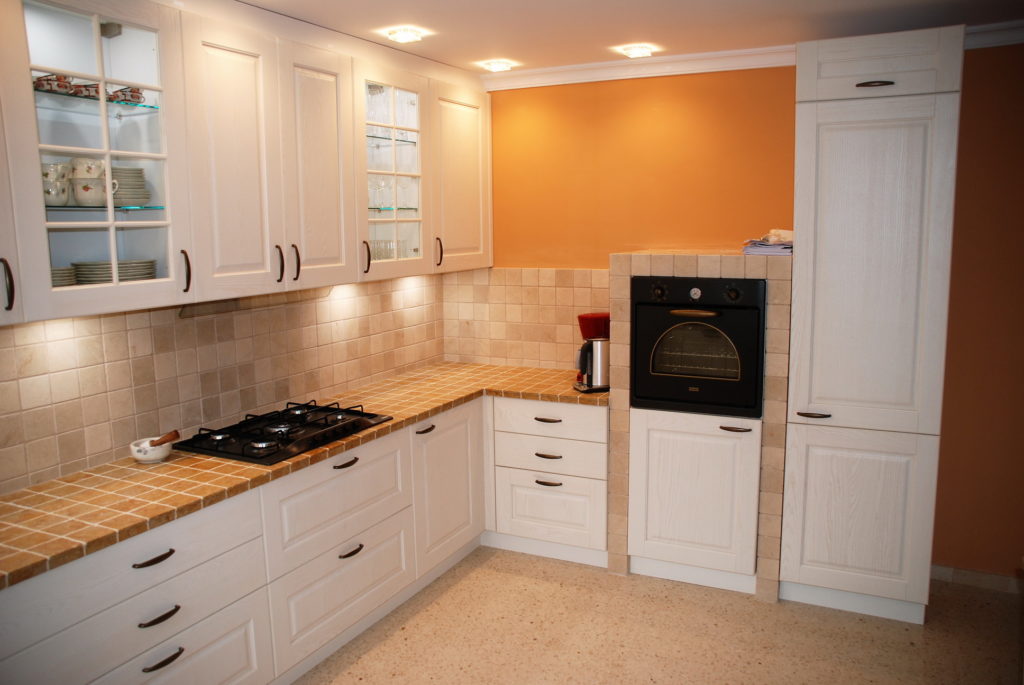 This kitchen renovation has been a big project where the clients, the builder and us worked very close. They wanted to integrate the kitchen to the living room and use the utility room as a part of the kitchen. The design of this kitchen was Arredo3 Asolo in White Ash, a classic kitchen with a very nice finish.
The configuration of the kitchen is looking for having a lot of work space. Just a high column of 228 cm for an integrated fridge from Liebherr and a half column of 132 cm high for an integrated classic oven from Franke. The rest of the units are base and wall creating a large countertop.
There are base units as a corner unit with Fly Moon mechanism (pull-out shelves), a unit with two big drawers, another unit with two small drawers and a big pull-out drawer, a base unit of 32 cm deep with a door, a corner unit for the sink, a door for an integrated dishwasher from Bosch and a finish cornet unit of 34 cm wide.
The wall units are most of the wall units with a glass door and glass shelves inside with an integrated light from Arredo3. The wall unit above the hob has an integrated extractor from Falmec.
In front of the kitchen, between the living room and the kitchen there is a small island composed with two base units with two small drawers and a big pull-out drawer each one.
One of the most important elements of this kitchen is the worktop and the splash back. A very special tiles from our factory in Italy, a classic and very nice-looking handmade worktop. The thickness is 6 cm and the sink and tap by Franke is above the worktop.
The last accessories are wooden cutlery for the drawers.
You can keep watching more projects here or you can contact us to ask for a design.