Kitchen Arredo3 Asolo in Altea Hills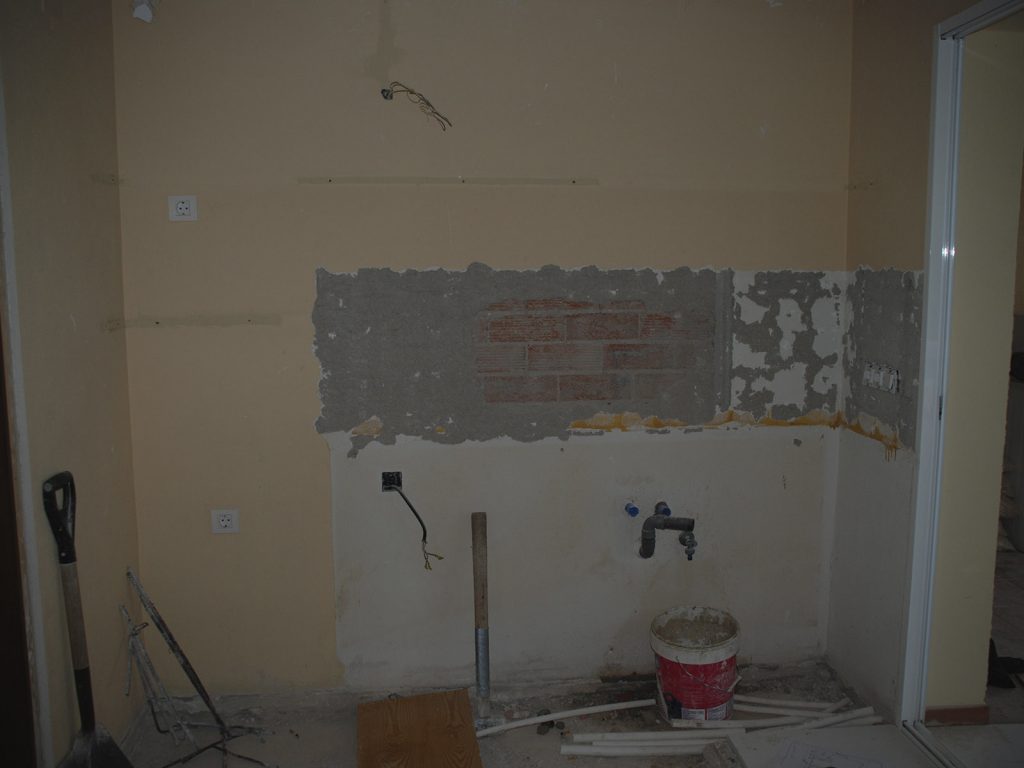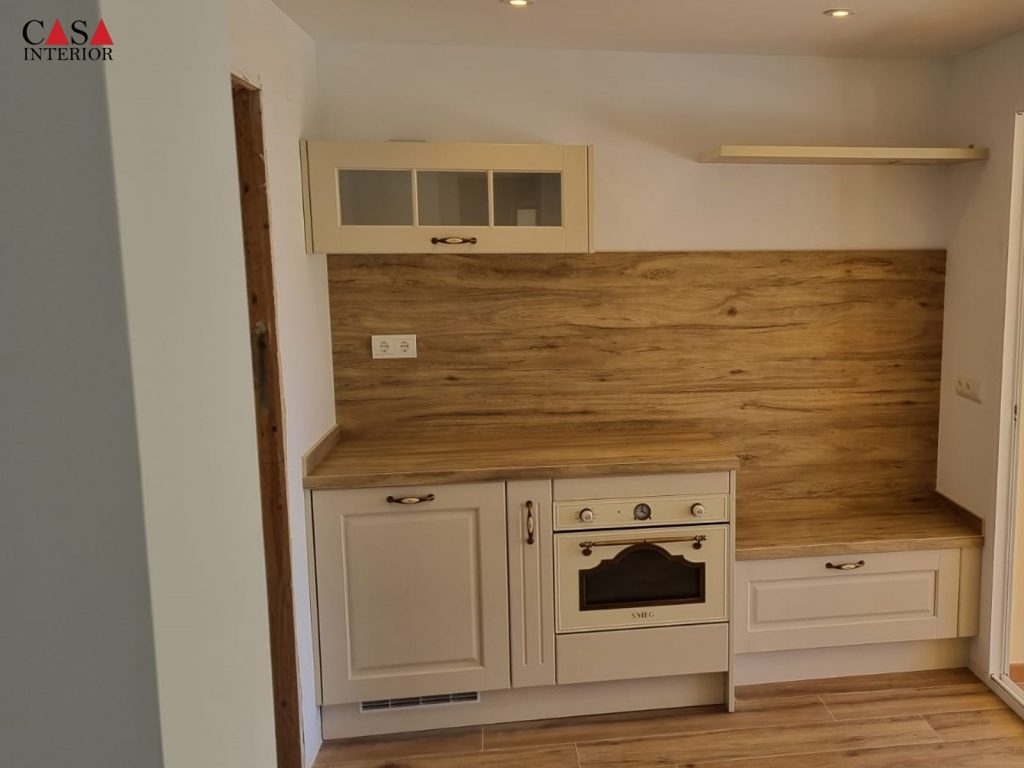 At Casa Interior we make any kitchen design you could wish for a reality. In this case, our client wanted a very specific design for a room next to the pool to use as an auxiliary kitchen. But even though it was a kitchen with only a few pieces of furniture, she wanted something special, keeping the style of her entire home located in Altea Hills.
This kitchen in Altea Hills had to have a classic look, and for this type of design our Italian factory Arredo3 is perfect as it stands out for its exquisite design. The model that our customers liked the most was the Asolo model, in Cashmere, a cream color that gives a sense of calm and peace.
Despite being a small kitchen, it had to have different uses, so we have an area with some base units at a normal height, along with another lower part that can be used as a bench. In the highest part, we have a built-in undercounter refrigerator with a small freezer inside and a 45 cm high compact oven with microwave function with a classic look, Cortina model. Both appliances are from the prestigious Italian brand Smeg. In addition, we have added a small 15 cm pull-out cabinet for small bottles or other things. In the lower area we have a 36 cm high base cabinet with a 42 cm deep drawer, perfect for storage. In the upper part of this modest kitchen, we have a tall cabinet with a display door and an LED light integrated into the cabinet itself. And on the opposite side, a shelf with invisible supports in the same finish as the door.
As a final touch for this kitchen in Altea Hills, our client has chosen the Laminam legno Sabbia porcelain countertop, with a 4 cm miter that gives strength to the whole set and a 12 mm cladding that covers the entire back wall up to the wall units.
You can keep watching more projects of Casa Interior here or you can contact us to ask for a design.