Kitchen Arredo3 Cloe in Benidorm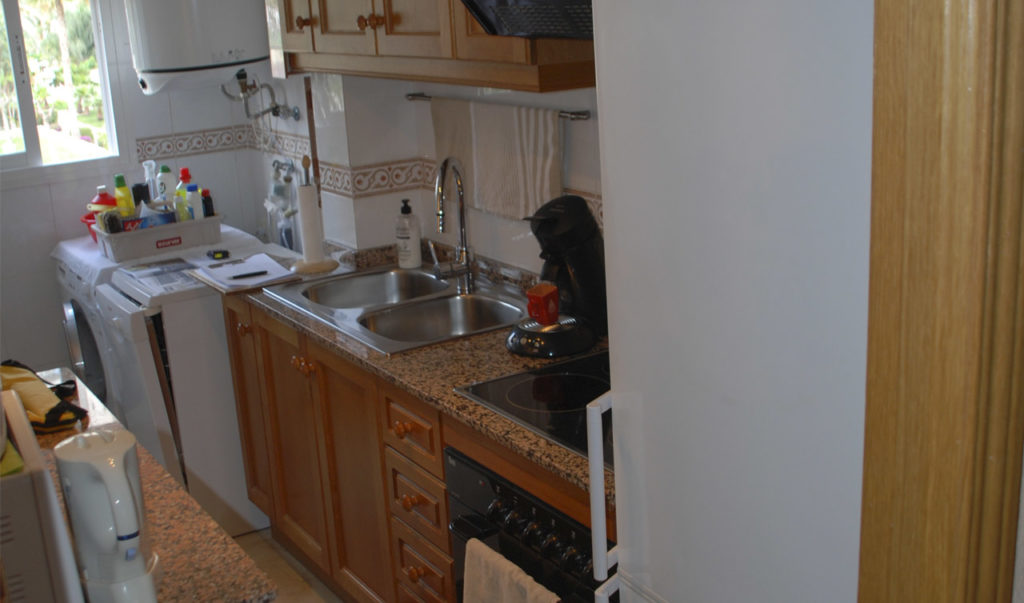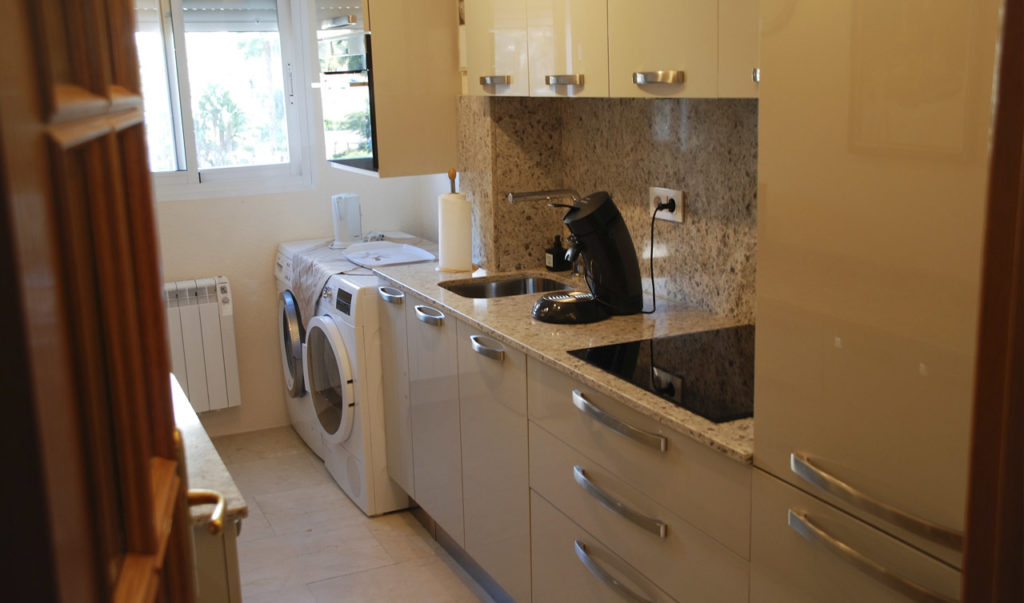 Renovating an old kitchen for a new one always makes us happy. In this case, our clients wanted a drastic change. They wanted to forget about the kitchen that had been installed in their apartment in Benidorm and put a much more stylish and modern. One of the options that we suggested was the Arredo3 Cloe model, in bright pearl color. With a new and modern look, a very high quality at a very affordable cost. In addition, with the handles in stainless steel of 16 and 32 cm wide, it perfectly matches the style of this kitchen.
It is not a very large kitchen, so we had to maximize the space to get the most out of it. The composition of the kitchen began by integrating fridge by Cata and adding a wall unit of furniture above, then a 90 cm wide base unit with two drawers and a pull-out with an induction hob by Balay, then a dishwasher integrated, also by Balay, 45 cm wide, and finally a custom furniture 43 cm wide for the Icoben sink and a small cabinet 28 cm wide that connects the main part of the kitchen with the part where the washing machine and the dryer are located.
At the top there are two large wall units, 90 cm and 88 cm wide with two doors each. Above the plate there is an extractor integrated into the wall unit and in the other wall unit we have integrated some lights to give light to the area. In the part of the washer and dryer there is a semi-column suspended to cover the water heater and integrate the oven of 45 cm high from brand De Dietrich.
On the opposite side there are 3 base units of 60 cm wide each, two modules with side door and the central module with drawers.
The countertop chosen by our clients has been a national granite, model Blanco Perla. In addition to covering the surface of the furniture, they also wanted to completely cover the space between the base unit and the wall units, with an excellent result.
You can keep watching more projects here or you can contact us to ask for a design.