Kitchen Arredo3 Cloe Hemp in Calpe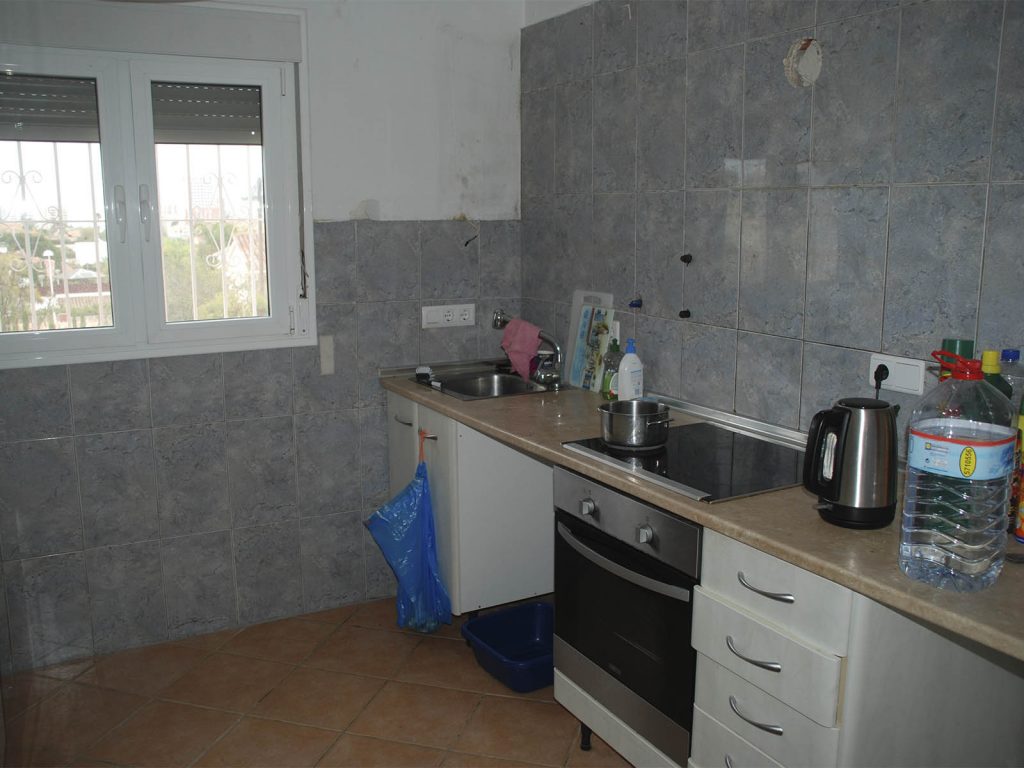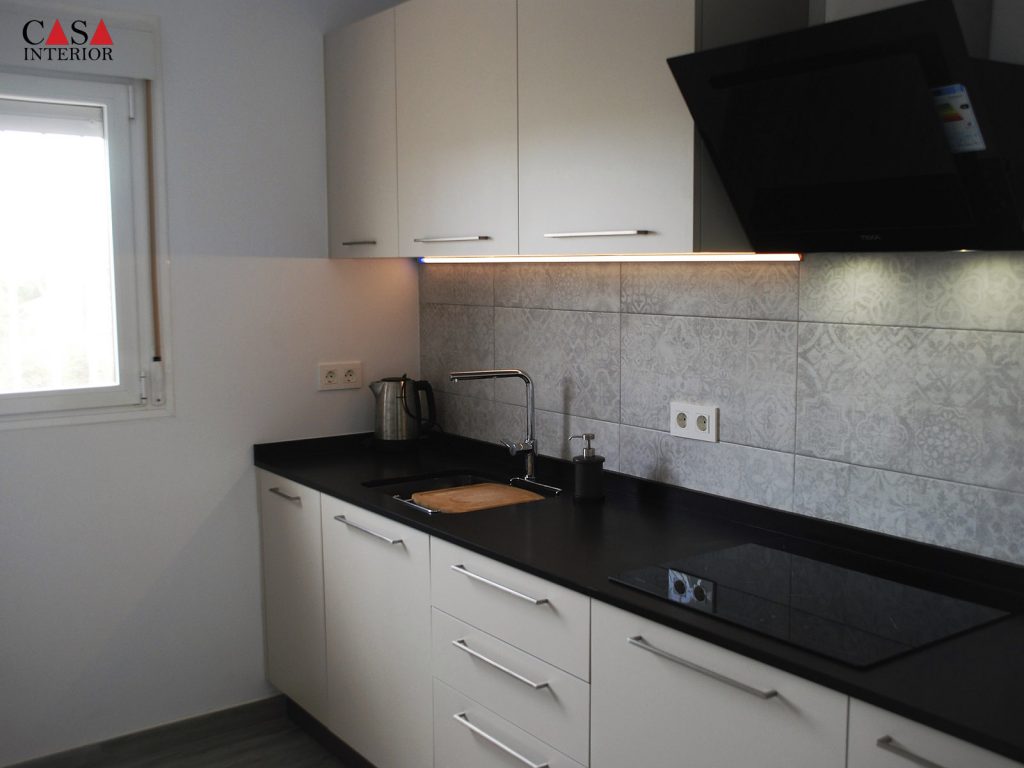 This new project of Casa Interior has taken us to Calpe to do a complete kitchen renovation. The challenge was important because there was a lot of work to do and a tight budget. Masonry work to replace old wall tile, floor tiles and smooth the walls; electrical work because all the old wiring had to be replaced; plumbing work; and paint jobs.
The kitchen that we have chosen for this house in Calpe has been model Cloe by Arredo3. The color of the door is hemp, with a very soft touch and an original color. The long handles in a satin stainless steel finish combine with the aluminum plinth in a metallic finish. This kitchen is divided into two parts; the part on the right where there is the sink, the Teka dishwasher, a cabinet with two drawers and a pull-out, the cabinet with the hob and a small custom cabinet to fit the corner of the kitchen together with a filler; The other part of the kitchen is the one for storage, with two 60 cm wide cabinets and, in the middle, a large piece of furniture with two drawers and a pull-out to store kitchen utensils.
The countertop of this kitchen in Calpe is an intense matt black granite that gives a lot of personality to the room. The stainless steel sink from the Icoben company is placed under the worktop. The hob and the extractor hood with recirculation kit in black finish combine with this beautiful worktop.
As a final touch to this complete kitchen renovation, we have placed an LED strip under the wall units with 3 levels of intensity and warm light. From Casa Interior, we trust that we have helped inspire you for your renovation project.
You can keep watching more projects here or you can contact us to ask for a design.