Kitchen Arredo3 Duna in Altea La Vieja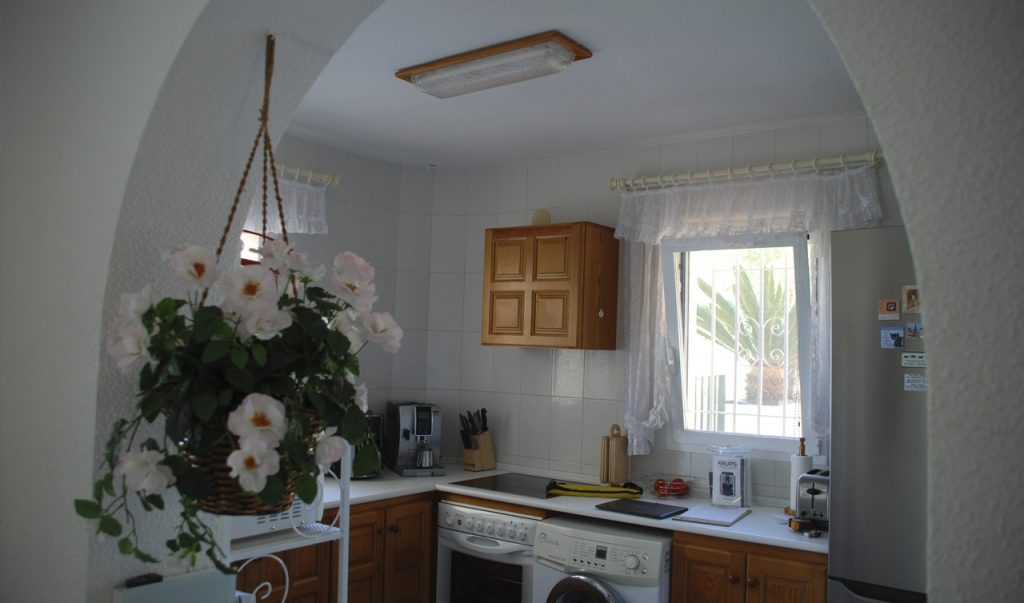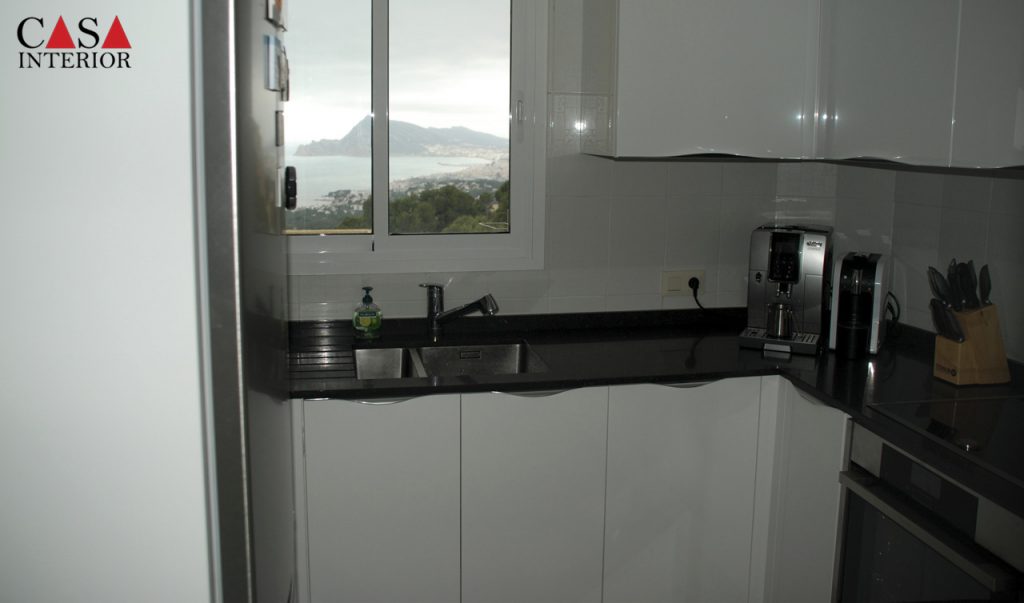 This kitchen reform made in Altea La Vieja is made with the Duna model of Arredo3 in white gloss. This model is characterized by its elegant integrated handle that gives it a modern look. Our clients wanted to maximize their kitchen space without losing accessibility to all corners. We made a custom design to their wishes for them.
We start by putting panels on the sides of the free-standing LG refrigerator to put a closet over the fridge and take advantage of the space. Then there is a low corner cabinet with two pull-out trays. Under the window, there is a low base unit of 80 cm wide for the sink, and then a 45 cm wide NEFF integrable dishwasher. The next base unit has a 30 cm door. The oven and the hob are also by NEFF. Finally, there is a low furniture 90 cm wide with two drawers and a pull-out drawer.
Beside the refrigerator there is a wall unit of 96 cm high and 60 cm wide with an space for a Siemens integrated microwave. To the side, a wall unit cabinet of 45 cm wide. Next to the window there is a wall unit of 60 cm wide, followed by another unit of 60 cm and another wall unit with an integrated extractor.
This kitchen has two columns of 228 cm high. The first column of 45 cm wide has 4 inside drawers for storage and the second is a corner column 105 cm wide and 4 removable trays model "Fly moon".
The kitchen worktop is from the brand Silestone model Arden Blue, with channels marked in the stone to drain the water. The thickness of the countertop is 2 cm. The sink and tap are by Blanco and are also integrated in the worktop. The work has been done by our colleagues from Mármoles Naturalia. We have also installed an integrated plug in the countertop.
You can keep watching more projects here or you can contact us to ask for a design.