Kitchen Arredo3 Wega White Lacquered in Altea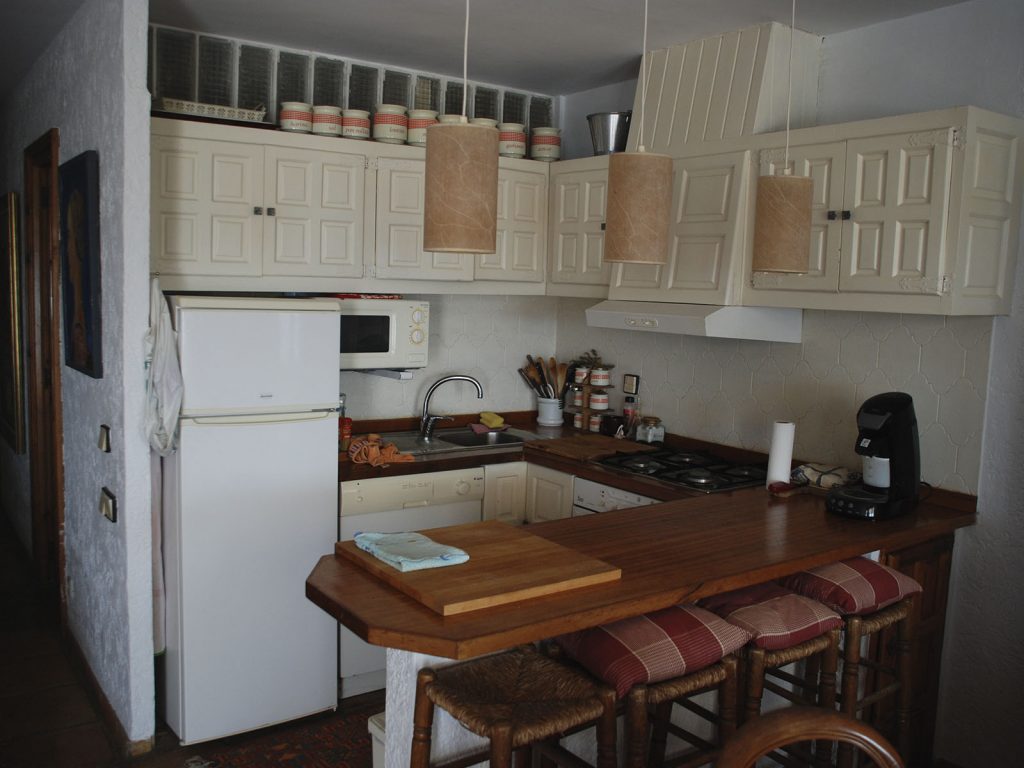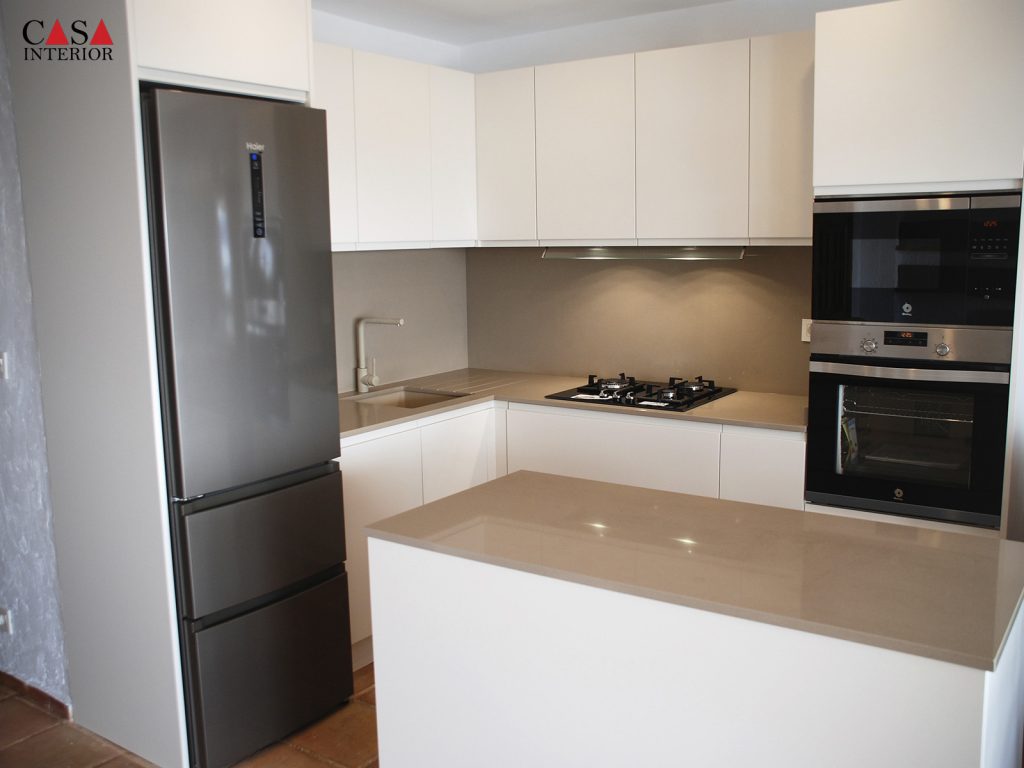 At Casa Interior we like modern kitchens as you can see in this work. We are always looking for improving the functionality but also the aesthetics of the kitchen. In this kitchen we have not wasted a single space. Our clients have trusted us to develop a new project that integrates kitchen and living room. The kitchen model that they liked the most for its quality is the Wega model by Arredo3, with the white lacquered door with a fingertip opener. As you can see in the photos, the light reflects off the furniture, illuminating the room.
The L-shape of the kitchen with two columns at each end defines the workspace, as well as the sink and hob areas, each located on one side of the bench. The sink area is made up of the built-in dishwasher and the corner cabinet which also contains the butane bottle. In the bench area there is a 3-burner gas hob with two large drawers to store all kinds of crockery, pans and pots. Next to the cabinet we have incorporated a 30 cm wide cabinet in which there are 3 removable bins to organize the waste management of the Cucine Oggi brand.
It is worth highlighting the 1.20-meter-long island of a unit with two drawers and a pull-out that functions as a table and storage. The entire island is covered with white lacquered panels.
All the appliances, such as the oven, the microwave, the gas hob, the integrated hood, and the 45 cm dishwasher in the kitchen are from Balay, except for the refrigerator, which is from Haier because it has a freezer with 2 independent drawers.
The kitchen countertop is the Rougui model from the Silestone brand, which has a 25-year guarantee and, as you can see, an exceptional result, thanks to our TerraMarbre collaborators. In addition, by using a cladding in the same material, the kitchen also reflects the light and has a much more elegant appearance. We have also integrated polished water-drains into the countertop to use as a drainer. The undermount sink and the tap have a sand granite finish from Icoben brand.
As always, we hope you liked the kitchen, our customers have loved it as much as we have.
You can keep watching more projects here or you can contact us to ask for a design.