Kitchen Arredo3 Wega White Maximatt in Callosa d'en Sarrià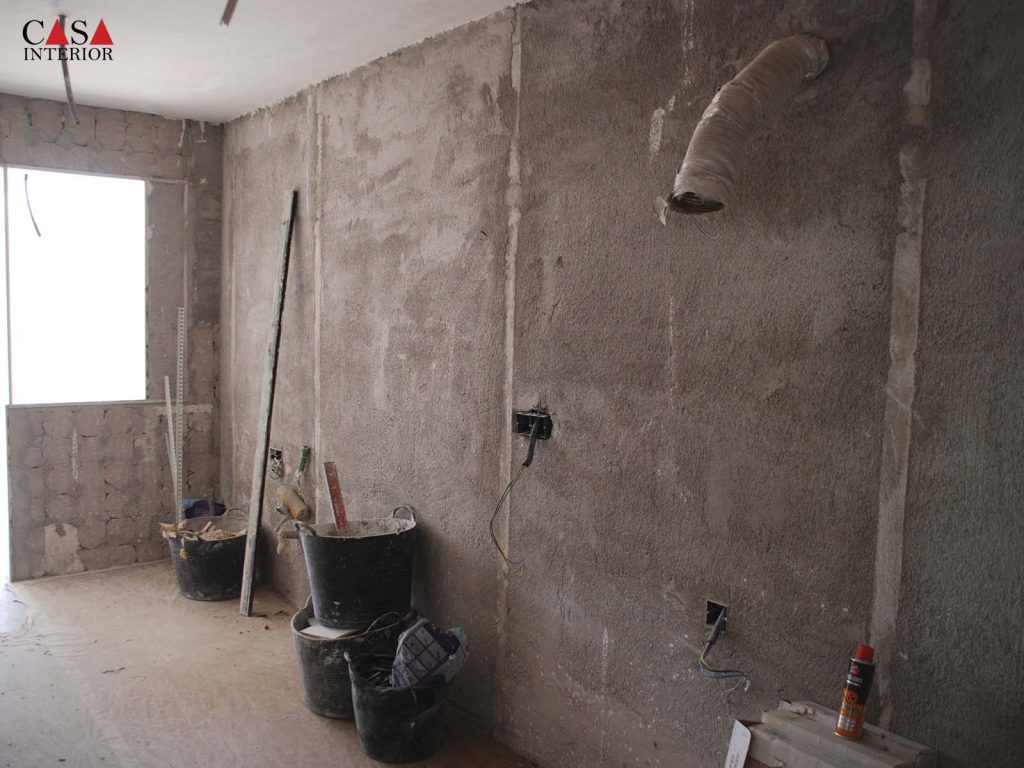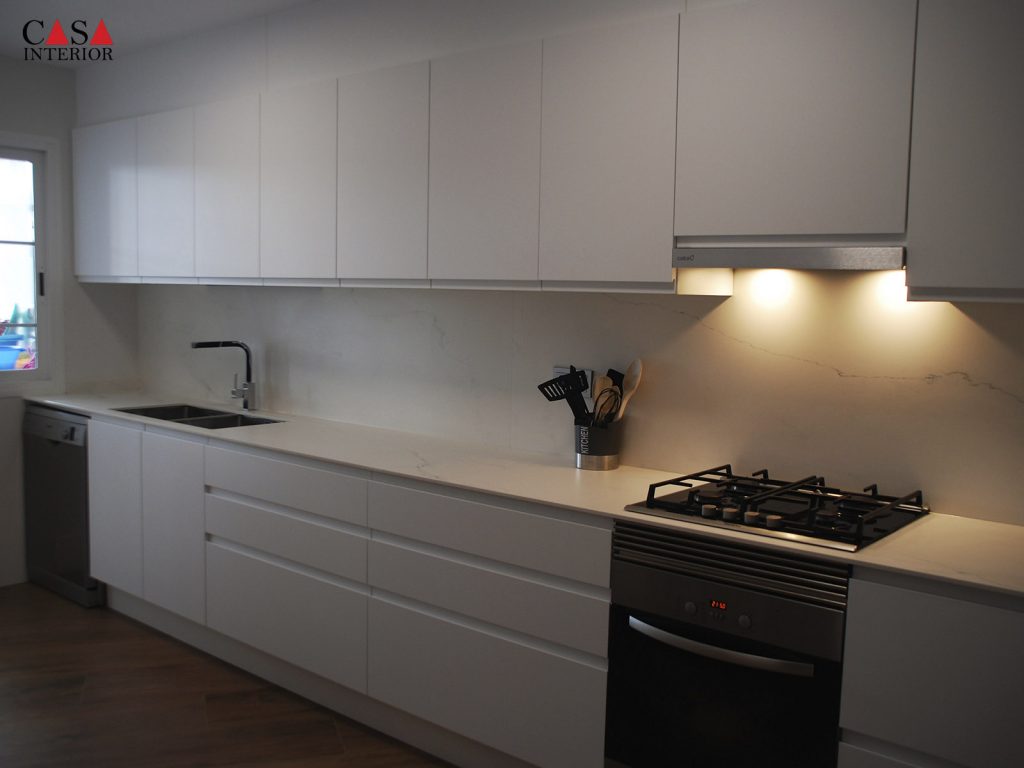 Today we show you one of our most popular door designs. This door has an integrated handle or fingernail. It stands out from the rest because the door color is uniform and there is no handle that breaks the visual harmony. As you can see in this kitchen in Callosa d'en Sarrià, the renovation was already underway.
Our clients came to our Casa Interior store looking for a modern and timeless kitchen that would last a lifetime. An elegant and resistant kitchen that meets all their requirements.
The door model that they liked the most, as we have already mentioned above, is the Wega model from our Italian factory Arredo3. This type of door has many finishes and colors. For this kitchen renovation, the finish they liked the most was maximatt white. It is a very interesting material due to its characteristics of lower porosity, high resistance to stress and wear, easy cleaning, and an extraordinary soft matte touch.
As you can see, this kitchen is a line of almost 5 meters long, with high and low furniture. For the countertop, customers chose the Calacatta Lincoln White Natural model from the Linetop brand in 12 mm with a sink mounted under the countertop. We have also put veneer in the same material as the countertop. The work area is very large, which facilitates the functionality of the kitchen.
The electrical appliances that we have used for the dishwasher are from Bosch and Siemens and for the refrigerator the Liebherr brand. For the faucet and sink it has been from the Teka brand.
In a short time, we will install a column and a cabinet above the refrigerator to increase the storage capacity. And in the other part of the kitchen, a low cabinet together with a blind for small appliances.
You can keep watching more projects here or you can contact us to ask for a design.