Kitchen Arredo3 Wega glossy lacquered in Calpe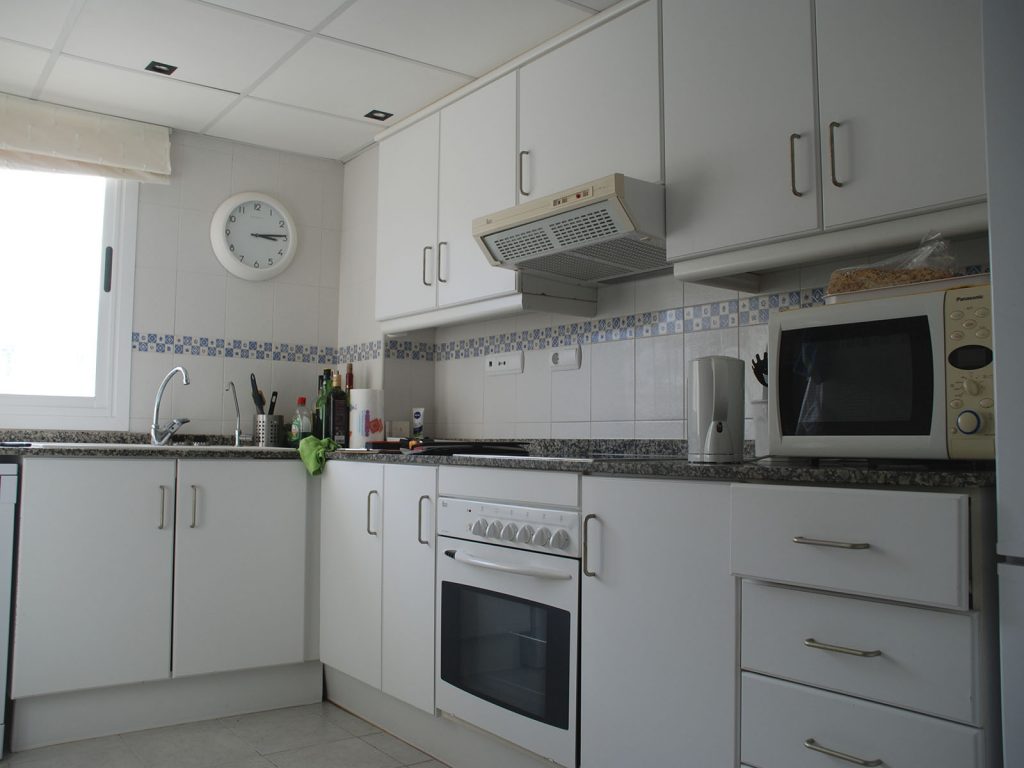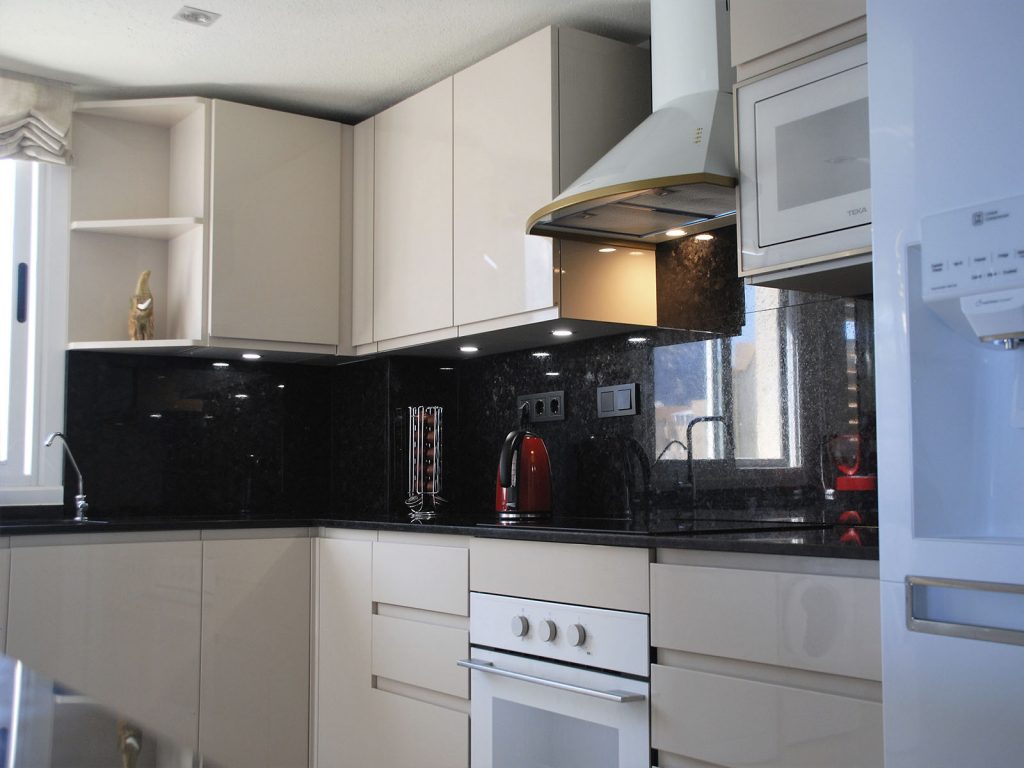 This kitchen renovation has been done in a beautiful apartment in Calpe, a few meters from the beach. In addition to renovating the kitchen, our clients have renovated almost the entire apartment to adapt it to their tastes and needs. As you can see in the original photos of the apartment, the kitchen and the living room were divided, but in the renovation, they have opened the two areas to connect them. The gallery has also been added to the kitchen to expand the useful space a bit more.
At Casa Interior we offer a wide range of variety of kitchen models to suit all consumer tastes. Our clients wanted a door model with a fingernail since the kitchen is not very wide and there is also a uniformity in the color of the door as there is no handle. This door model is called Wega from the Italian factory Arredo3, and the door finish is a glossy lacquer called Ecru, a soft color that contrasts with the black color of the countertop.
The structure of this kitchen in Calpe has had its difficulties due to the layout of the walls, with gaps and unevenness that have been a little challenge to create an effect of continuity. From Casa Interior we are very proud of the result of the kitchen, as are our friendly customers.
There are some peculiarities and specifications that our clients wanted, such as the lights integrated in the tall units or the peninsula that connects the kitchen with the living room. The appliances they have chosen fit perfectly into the style of the kitchen. The oven, microwave, and plate of the Teka brand; LG's American refrigerator; the hood in white finish from Cata; the Grundig dishwasher; and the Indesit washing machine.
The countertop is Cohiba black granite, a black color that reflects light in a very special way. The thickness is 2 cm and the two sinks that have been installed under the worktop, in addition to the main sink there have been channels to use as a drainer. The taps and sinks that we have used are from the Icoben brand.
Finally, the full reform carried out by our esteemed collaborator Dragon Reforms with whom we are always happy to collaborate. They have been many years working together on projects and always with excellent results.
You can keep watching more projects here or you can contact us to ask for a design.