Kitchen Arredo3 Wega in El Albir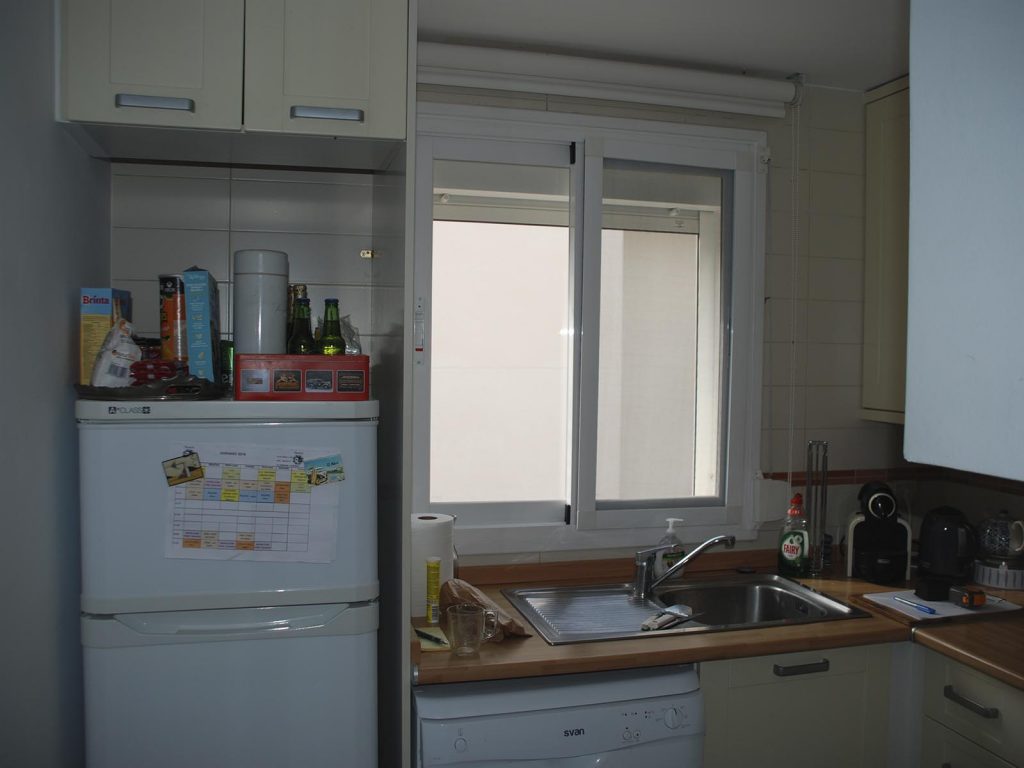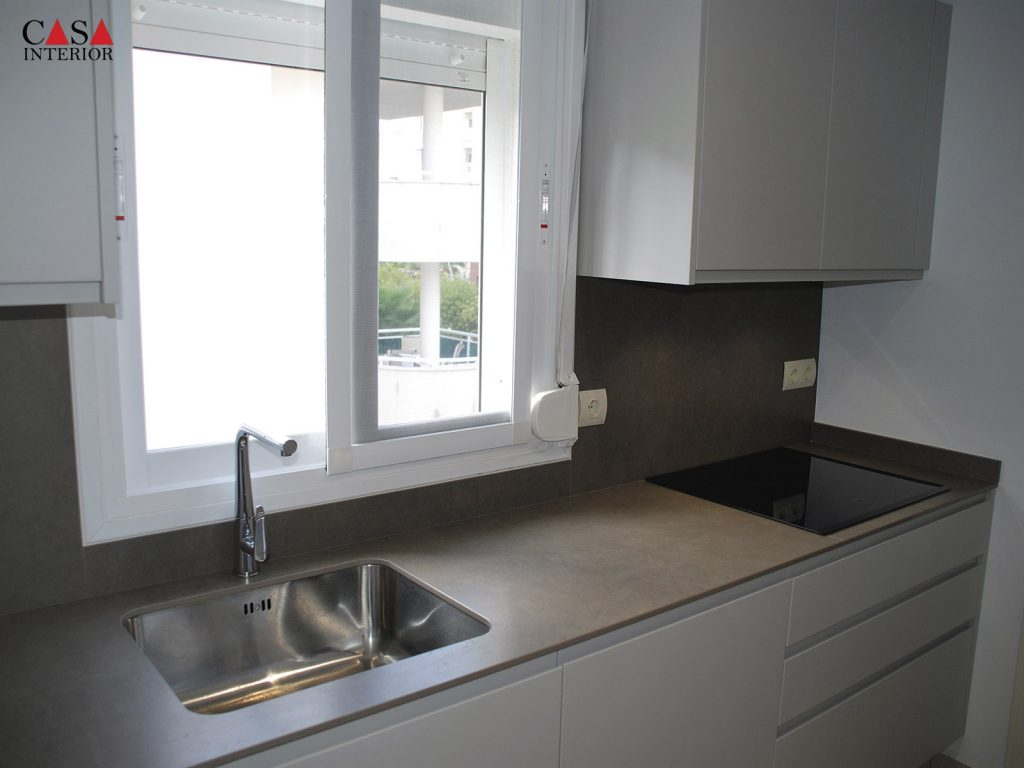 Casa Interior shows you this beautiful modern kitchen in the heart of El Albir. This kitchen that we present to you today is very different from the old kitchen that our clients had. The composition is very different since they have closed the access from the corridor and opened it to the living room, thus facilitating communication between the kitchen and the dining room.
Our clients knew what they were looking for and we got down to work to find the design that best suited their needs and desires. The kitchen model that they liked the most is the Wega model by Arredo3. This kitchen door with integrated handle adds a modern and elegant touch to any kitchen, and thanks to its wide variety of colours, both matt and glossy, it is easy to find the kitchen door you want. Our customers liked the mist grey matt lacquer, a very modern light grey with a soft hue that is very pleasing to the eye.
As you can see in the photos, the kitchen consists of two very different parts. The first zone is the work zone, where both the water zone and the hot zone are located. In addition to the Icoben brand sink, and the Siemens brand induction hob, we have integrated the dishwasher with Siemens Zeolite technology, a 90 cm piece of furniture under the hob in which to store cutlery and pots and pans, and a 60 cm piece of furniture with two large drawers to store whatever you want. On the wall you can see a vertical opening cabinet in which to store the glassware and a special cabinet in which we have integrated the Siemens hood and we have left two holes to store bottles.
In the other part of the kitchen, we have installed semi columns in which to integrate an oven and a 45 cm high microwave oven, both from the Siemens brand. Underneath these modern appliances are drawers for easy storage. Finally, in this series of semi-columns we have a 45 cm wide piece of furniture with integrated drawers, the ideal complement to increase the capacity to store whatever you want in the kitchen. In the hole where the old entrance door to the kitchen used to be, we have installed two large columns 204 cm high, one to integrate the Siemens combi refrigerator and the other 30 cm wide to take advantage of every last centimetre of space.
To finish off this beautiful kitchen, our customers opted for the Fokos Series of Laminam kitchen countertop, Roccia color, 12 mm thick. The sink, from the Icoben brand, mounted under the countertop and with backsplash to protect and decorate at the same time.
You can keep watching more projects of Casa Interior here or you can contact us to ask for a design.