Kitchen Arredo3 Wega in Parcent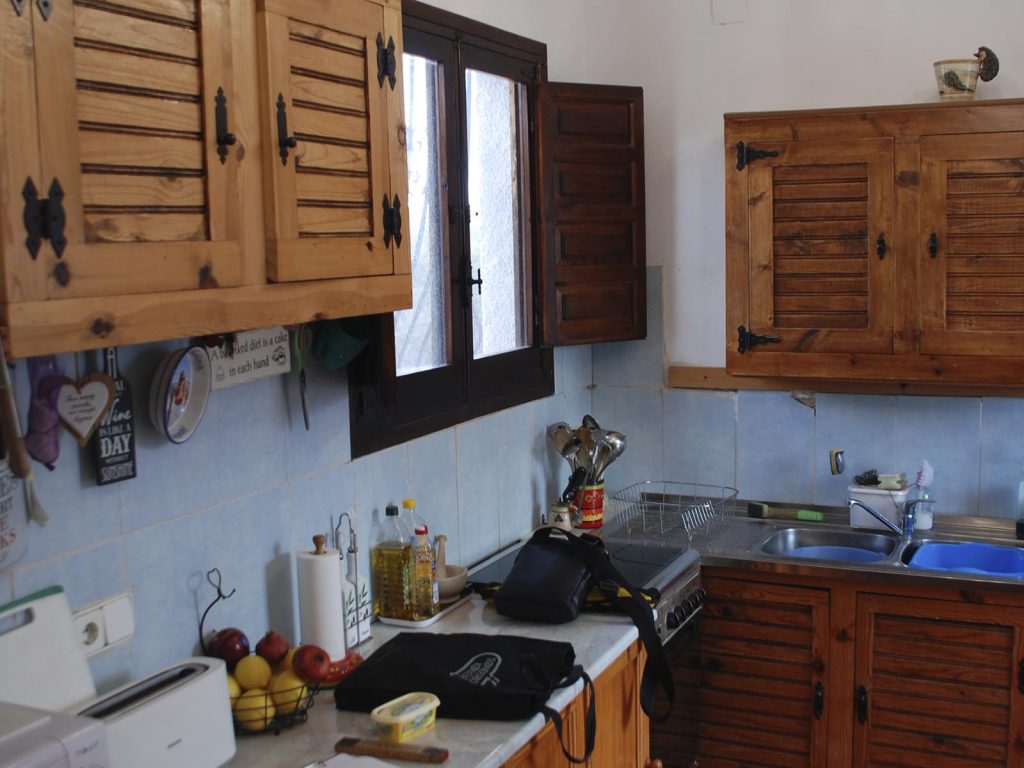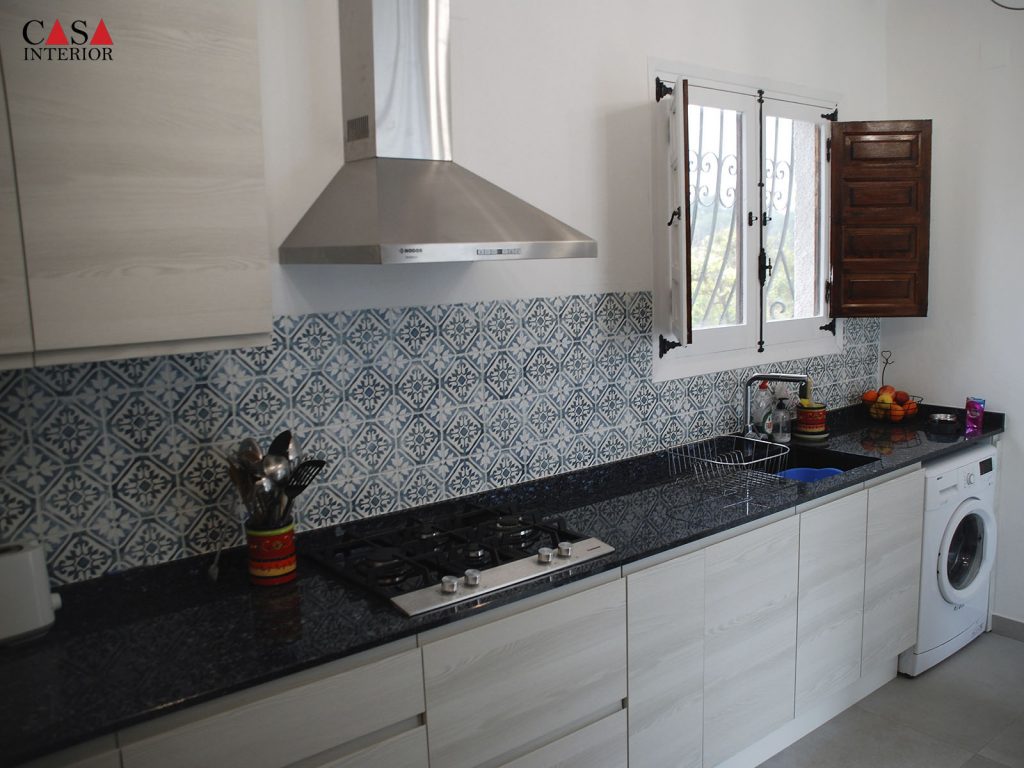 At Casa Interior we have gone to the small town of Parcent to make this kitchen that also includes a complete kitchen reform. Our clients had a very old rustic house that needed a good renovation and it was not enough to just change the kitchen furniture, a complete kitchen reform was needed.
The chosen model is a mix of modernity with a classic touch. The Arredo3 Wega model is a modern door because the handle is integrated into the door in the shape of a fingernail. The Frassino Lione color of the door is a wood effect laminate in a light shade.
The layout of the kitchen furniture has also changed, proposing a more logical and practical organization for the daily use of the kitchen. Under the window we have placed the undercounter sink in a black finish from the Nodor brand and the tap in a chrome finish. Next to it we have the free-standing washing machine and the built-in dishwasher. We continue with the hot area with a gas hob and a decorative hood in a stainless steel finish, also from the Nodor brand. There is a large countertop area to be able to work comfortably and with space because the column with the oven, the compact oven, from the Balay brand, and the refrigerator are located on the opposite side of the sink and the gas hob.
To minimize the space lost in the corners, we have placed tall units only on the opposite walls, leaving the central part free to also create an empty space and not clutter the environment.
The countertop chosen by our customers, and which best suits this kitchen, is a 2-centimetre-thick dark Labrador granite. This large countertop of more than 7 linear meters creates a fantastic contrast with the color of the furniture and the walls, as well as matching perfectly with the tiles installed in the kitchen cladding.
You can keep watching more projects of Casa Interior here or you can contact us to ask for a design.