Kitchen Küchentime Chalet in Altea La Vella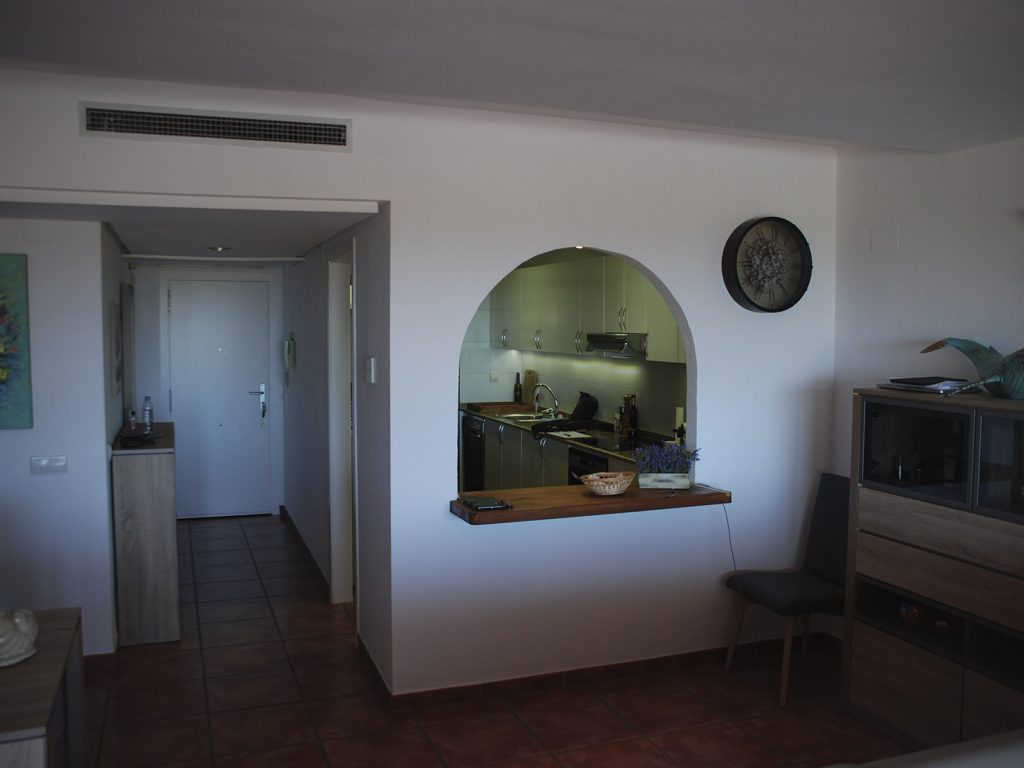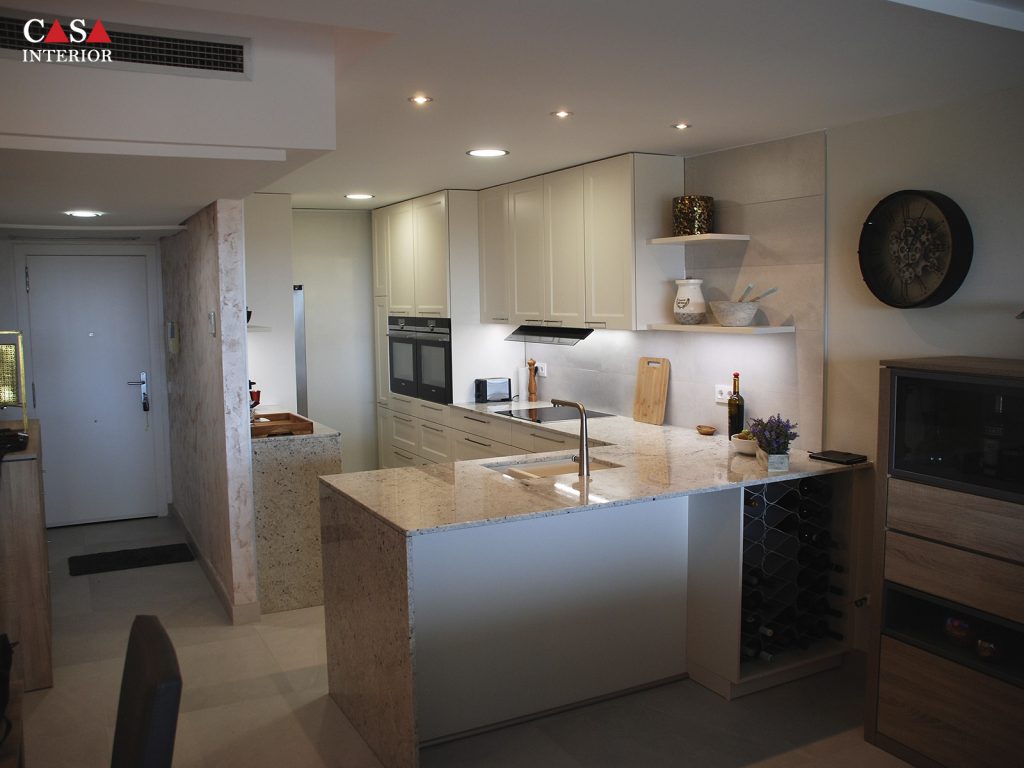 From Casa interior we want to share this very special project that we did in Altea La Vella. Our clients wanted to unite the living room with the kitchen and put a peninsula where they could sit down and enjoy a good breakfast, a snack, or simply a glass of wine.
Its classic but modern style at the same time is the definition of this kitchen. The Chalet model from our German supplier Küchentime is the perfect door for this kitchen. The color of the door is lacquered in a matt magnolia finish and the handle that we have chosen with a stainless steel finish fits perfectly with the atmosphere of the kitchen and the dining room.
The numerous drawers and pull-outs are ideal for ordering and organizing all the kitchen elements, and it make very practical. At the back are the columns, with the American refrigerator on one side and on the other with a removable column and two columns for two Siemens steam ovens. In the cooking area there is a flex-induction hob, also from Siemens, and an extractor fan built into the cabinet from the Novy brand.
In the peninsula area we have an undermount sink with two bowls in a Silgranit Jazmin finish from the Blanco brand and a Teide model faucet with a pull-out spout from the Icobén brand.
For the countertop, our clients personally chose the slab they wanted, a 2-centimetre-thick Colonial White model granite. In addition to the countertop, you can also see the sides in the same finish to make this kitchen a very elegant set.
It is worth highlighting the wine cellar located on the opposite side of the island, specially imported from Australia, with a very elegant design.
You can keep watching more projects of Casa Interior here or you can contact us to ask for a design.