Kitchen Küchentime Easytouch in Denia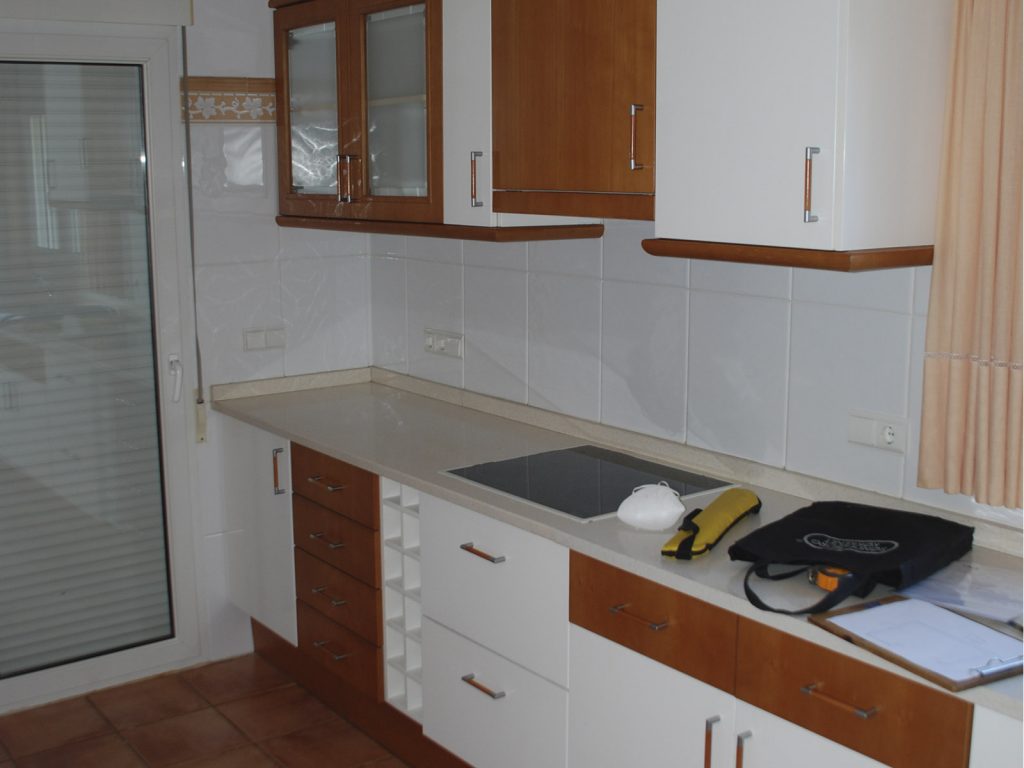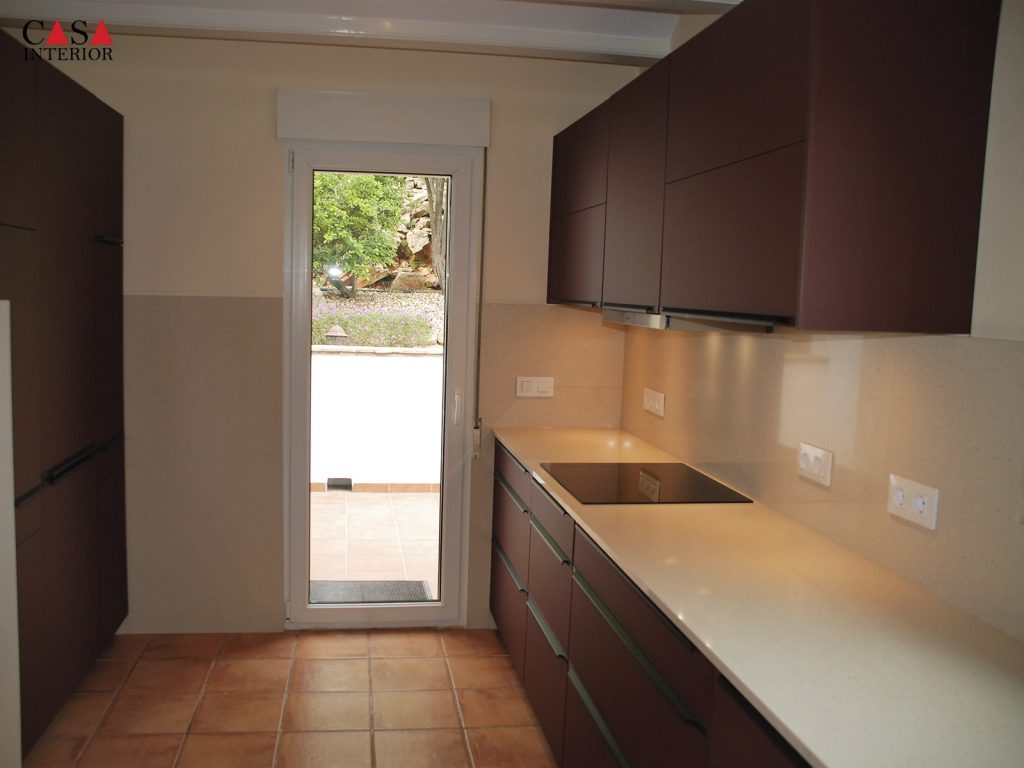 For this new Casa Interior kitchen project we have traveled to the beautiful city of Denia, capital of the Marina Alta. In the foothills of the mountain, in a beautiful house we have done a complete kitchen renovation. The old kitchen had already served its purpose and its owners wanted something much more modern and original.
Casa Interior's proposal is the Küchentime Easytouch model, in an ultra-matte rust red color. This door, launched in 2020, is one of the first anti-fingerprint models to exist and has a very soft-touch finish. The furniture we have chosen is XL, almost 80 cm high to increase storage capacity. The handle is a new model from 2021 in a black finish that combines very well with the dark red color of the door. The plinth is also finished in black and the cabinet's carcase is slate gray that adds an elegant touch to the entire kitchen.
This modern kitchen in Denia stands out for the different types of furniture used. In the column area we have a broom cabinet, an integrated Siemens refrigerator and a removable cupboard with height-interchangeable trays with glass sides.
In the opposite area of this modern kitchen we have the cooking area with an induction hob from the Cata brand. All base units have drawers and pull-out for greater convenience when storing kitchen utensils. Next, we have the sink area, with the built-in dishwasher and the sink cabinet that has a set of garbage cans with sliding bio-lid and lateral organizer. Finally, we have a corner cabinet with pull-out trays and a set of columns for the steam oven and another column with drawers to store all kinds of objects. The wall units have folding doors that improve accessibility and comfort.
The kitchen countertop is Silestone Blanco Capri 2 cm thick with cladding throughout the kitchen. The undercounter sink is from the Icoben brand, with a telescopic tap to open the window.
You can keep watching more projects of Casa Interior here or you can contact us to ask for a design.