Kitchen Küchentime Fashion in Mascarat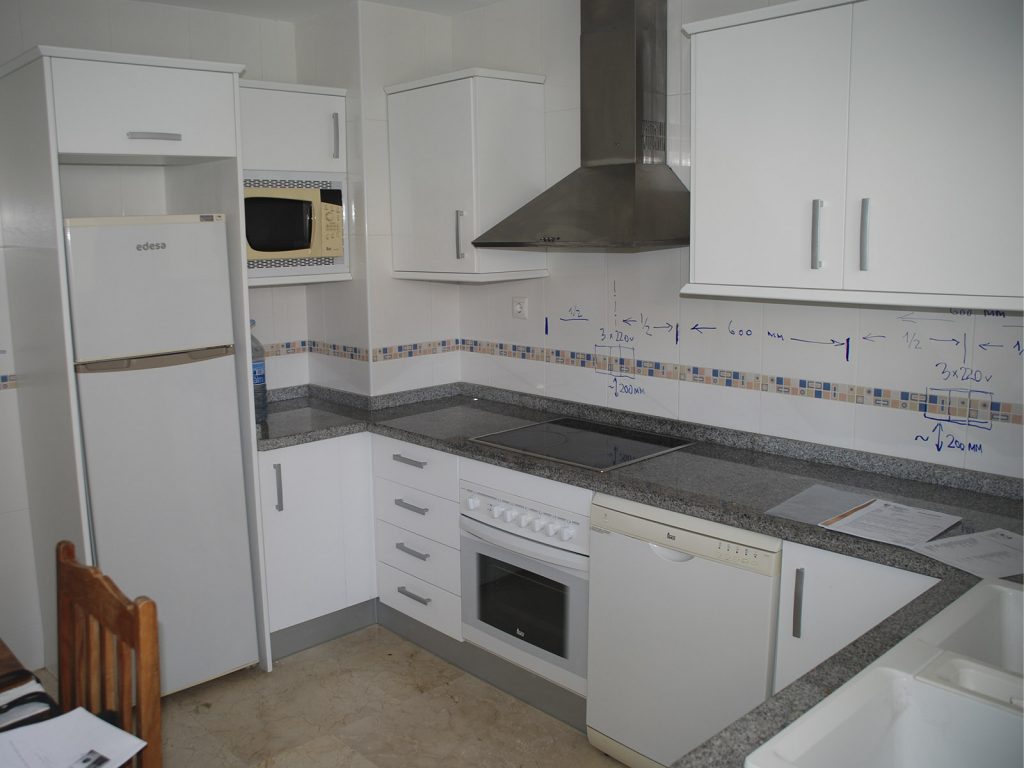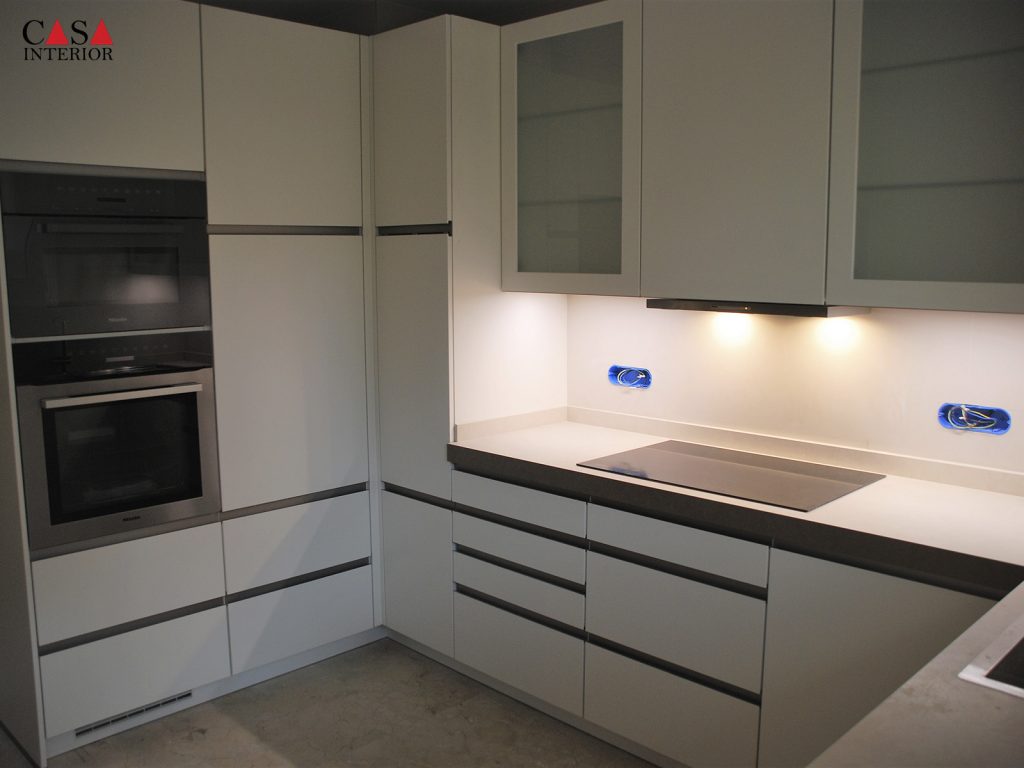 Today we show you a new kitchen at Casa Interior. It is a unique kitchen reform. This kitchen renovation includes a tiling with large format tiles of three meters high by 1 meter wide, so that the joints are few and almost invisible. The chosen kitchen furniture is from Küchentime, Fashion model, lacquered matt white. The integrated stainless steel handle guarantees the protection and durability of the doors and drawers.
The distribution of this new kitchen in Altea is like the previous one, with three well differentiated areas. The first is the water area, where there is the Blanco brand sink, the built-in dishwasher and a small base unit with drawers. The second is the cooking zone, where there is the corner cabinet with pull-out trays, the induction hob with a drawer and two pull-outs and another cabinet with three drawers and one pull-out at the bottom. On top of this furniture are the 90 cm high wall units, higher than the standard 72 cm high wall units, that includes one more shelf. In this case our client has chosen the acid-etched matt glass finish. The only piece of furniture that has an opaque wooden door is the piece of furniture with an integrated telescopic hood, also from the Miele brand, like the rest of the household appliances. Finally, the storage area, where we find a pull-out column unit with interchangeable height trays, a column with two drawers and, finally, a column with two drawers, oven and microwave, also from the Miele brand. In the hollow of the pantry there is the American refrigerator of the LG brand and an over-refrigerator cabinet.
The chosen countertop was from the Laminam brand, Fokos series, with a combination of Sale colors for the top and Terra for the 6 cm edge, installed by our colleagues from TerraMarbre.
It is worth highlighting the aluminum furniture made to measure on the outside for the Siemens brand sink and washing machine that you can see in the photo gallery. Also, the built-in lights under the tall cabinets controlled by remote control.
You can keep watching more projects of Casa Interior here or you can contact us to ask for a design.