Kitchen Küchentime Inline & Rio in Altea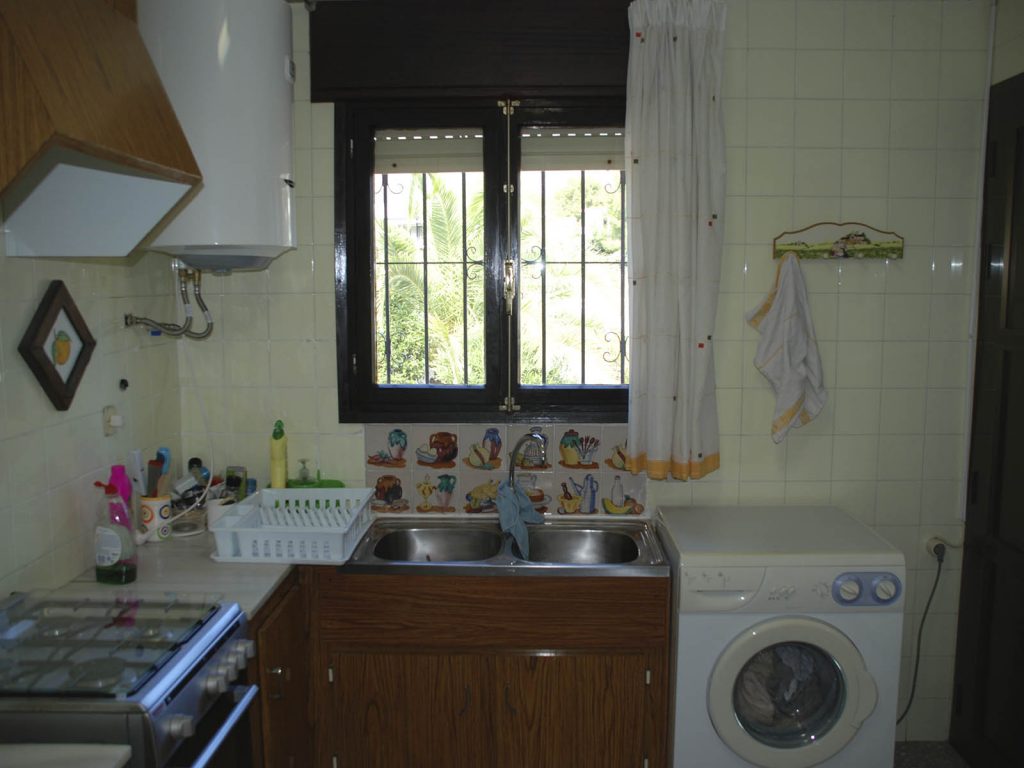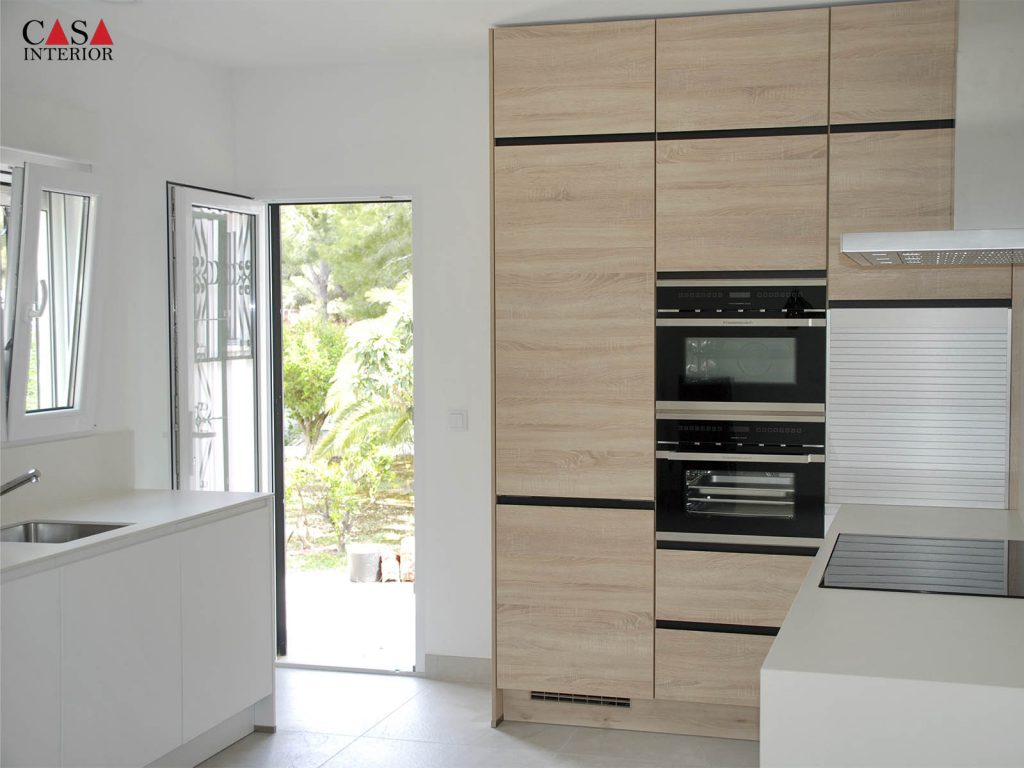 At Casa Interior we love to make projects that include a complete reform of the house. This villa in Altea, near La Olla beach, has been completely renovated. The wall dividing the living room and kitchen has been removed creating an open kitchen concept. Normally we would install an island or peninsula to incorporate the kitchen into the living room, but in this case our clients wanted to differentiate the two spaces.
As you can see in the photographs, the predominant color is white, inspired by the white houses at the old town in Altea, reflecting the light that enters through the windows and illuminating the room. In accordance with this idea, the kitchen model that we have installed is the Küchentime Inline model, an alpine white lacquered door with an integrated handle. To create a counterpoint in this kitchen design we have opted to change the front of the columns for the Rio model in Virginia Oak color and integrated handle in black stainless steel.
The kitchen is divided into three well differentiated spaces. Seen from the front we can see the water area on the left, which consists of a cabinet with a door, another cabinet for the sink and an integrated dishwasher. The central area is made up of the kitchen columns, which are an integrated refrigerator by the NEFF brand, a column with an oven and a microwave by the Kuppersbusch brand, and a semi-column with a cabinet with shutter and a cabinet with a side opening door. Above each column is a tall piece of furniture to reach the ceiling. Connected to this section is the hot zone, with a corner base unit with pull-out trays, a 15 cm wide pull-out unit, a unit with 80 cm drawers, another unit with 60 cm drawers and a 15 cm bottle rack. The induction hob and the extractor with the recirculation module are from the NEFF brand.
The worktop that our colleagues from TerraMarbre have installed is the Zenith model of the Dekton brand. This porcelain worktop has great qualities such as its almost zero porosity which makes it impenetrable to liquids, it is also resistant to both high and low temperatures and to scratches or marks. The thickness of the worktop is 12 mm. The Blanco brand sink is installed under the counter and the tap is low spout to allow the opening of the window. As you can see there is cladding on both sides of the kitchen and a leg that covers the side of the cabinet.
Always thank our clients for the trust they have placed in Casa Interior for the realization of their kitchen.
You can keep watching more projects here or you can contact us to ask for a design.