Kitchen Küchentime Lux in Albir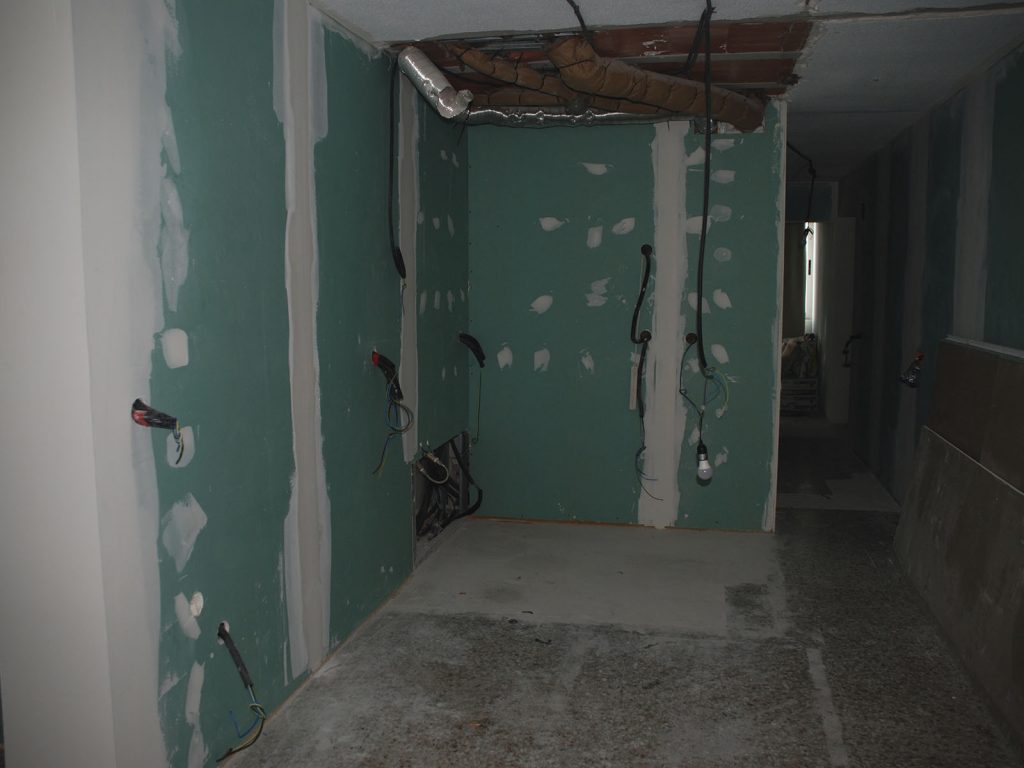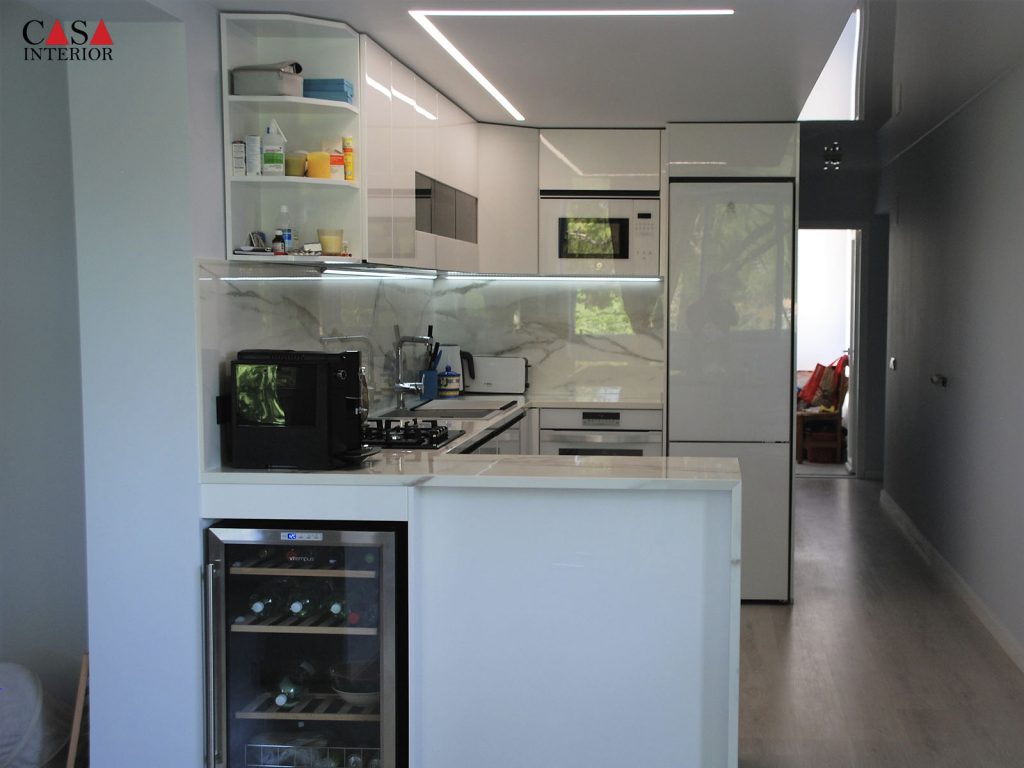 Casa Interior shows you a complete renovation of a kitchen in Albir. It is a very special kitchen because our clients wanted a kitchen with a work surface that is higher than normal. In addition, they wanted a glossy white lacquered door that would give light to the entire room. The Küchentime Lux model in a glossy alpine white finish is what they were looking for. The integrated stainless-steel handle in a black finish is the best option to give an elegant and modern counterpoint.
As you can see in the photographs, the height of the furniture is slightly higher than normal, reaching 792 mm in height, to which must be added the height of the standard plinth of 150 mm and the worktop of 30 mm. Which makes a total of 972 mm in height, about 72 mm higher than the normal height of a kitchen.
The kitchen appliances are Balay brand, the refrigerator, oven, and microwave have a white glass finish that combines perfectly with the glossy white finish of the kitchen furniture doors.
The wall units have black glass integrated into the door to contrast with the bright white of the rest of the furniture. In addition, the kitchen has a peninsula that serves as a breakfast bar.
The kitchen countertop is a porcelain tile from the Corso brand in a polished Calacatta finish assembled by our colleagues at Marmoles Naturalia. Spashback has also been placed all around the kitchen in the same porcelain material. The sink and the tap are from the Franke brand.
Under the wall units there is an aluminum profile with a white LED strip and an integrated switch that regulates the intensity of the light.
Always thank our clients for the trust they have placed in Casa Interior for the realization of their kitchen.
You can keep watching more projects here or you can contact us to ask for a design.