Kitchen Küchentime Touch in El Campello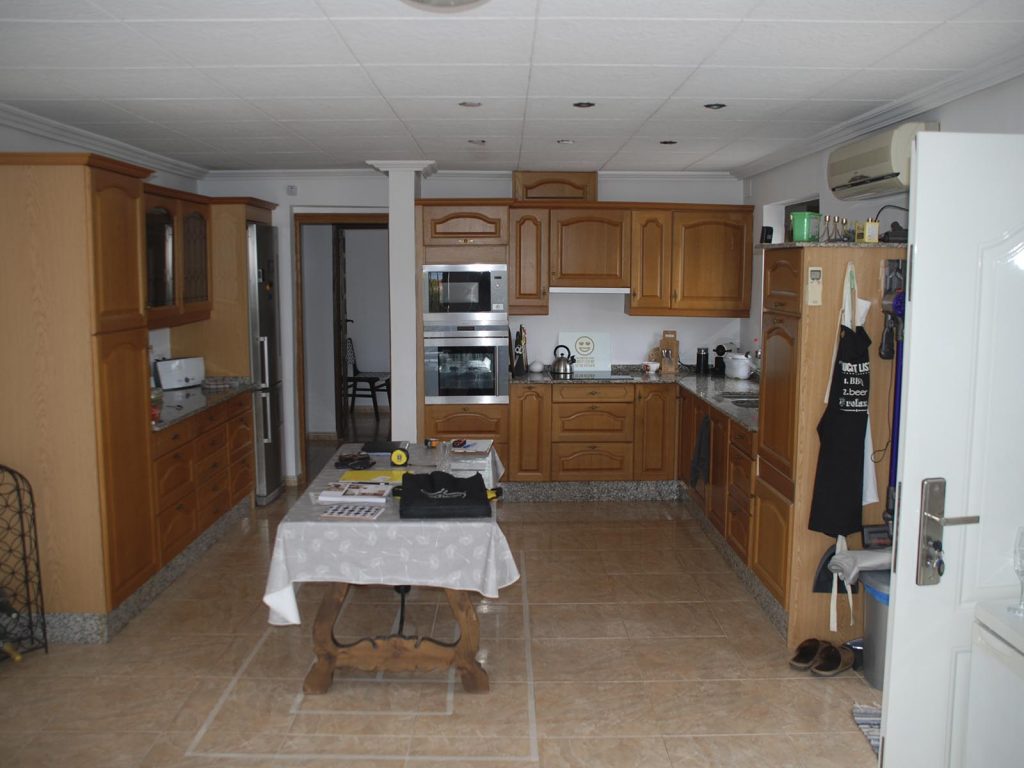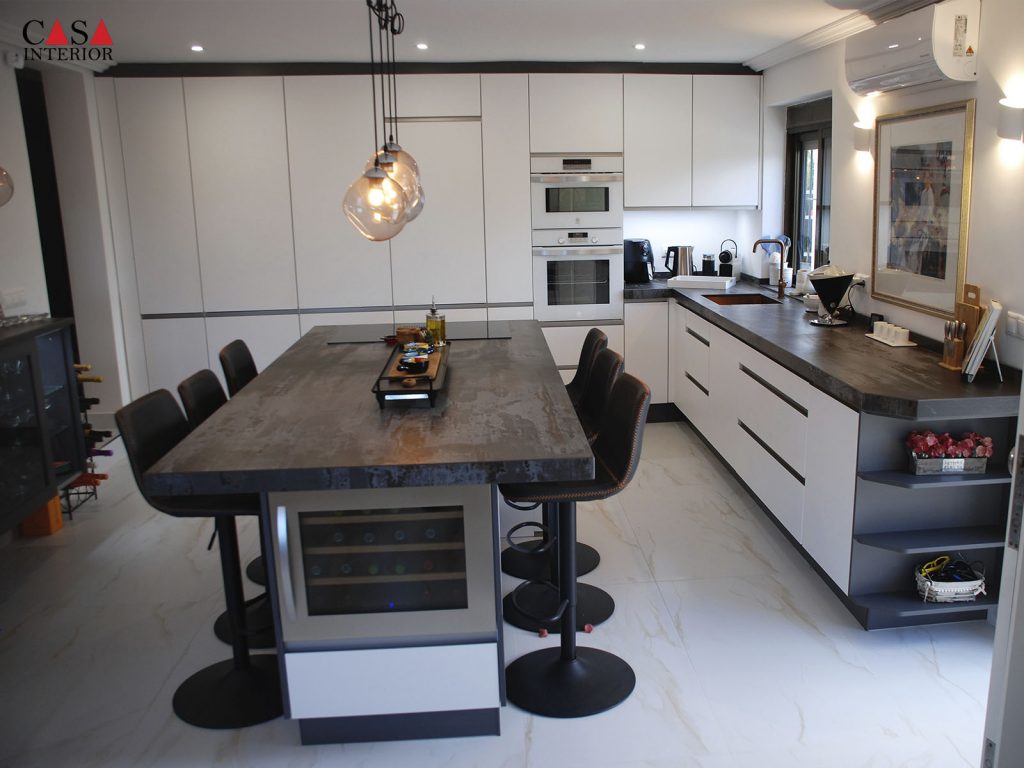 Casa Interior present a new project next to Alicante city of El Campello. For this kitchen reform we have worked closely with our clients to offer them a tailor made beautiful kitchen to their wishes and needs. His old kitchen was very classic, without any character or functionality.
From the first moment our clients were looking for something modern and functional for their new kitchen in El Campello, something that would not go out of style and have its own personality. They loved the Touch model from our German factory Küchentime, in alpine white. This model is a lacquered laminate that stands out for its silky surface, which is very pleasant to the touch. To give that modern touch, they chose the integrated handle in a stainless steel finish, which allows a perfect grip on all doors and drawers.
The kitchen is divided into three very specific areas. The first is the area with columns where we have several storage columns, the integrated refrigerator, the oven, and the microwave, all from the Balay brand. Next, there is the sink area, with a large work area in which there are several cabinets with drawers and the integrated dishwasher, also from the Balay brand. On the island we have the hot area, with the hob with an integrated extractor from the Elica brand at one end and a wine cellar integrated into a piece of furniture from the Amica brand. As you can see, this island is somewhat special since it can be used as a table on both sides.
The countertop we have used is the Dekton Trilium model, a highly resistant porcelain countertop that supports all kinds of uses. The thickness of the countertop is 6 cm thick in mitres, thus giving it a robust and elegant appearance. The undermount sink is from the Schock brand in a rose copper finish, as is the tap.
We must highlight the decorative module on the other side of the island with sliding doors, glass doors and interior light to expose the crockery and glassware. The interior finish in slate gray combines with the plinth and the casing of the furniture, making everything fit perfectly in this fantastic modern kitchen in El Campello.
You can keep watching more projects of Casa Interior here or you can contact us to ask for a design.