Kitchen Arredo3 Cloe in Palmeira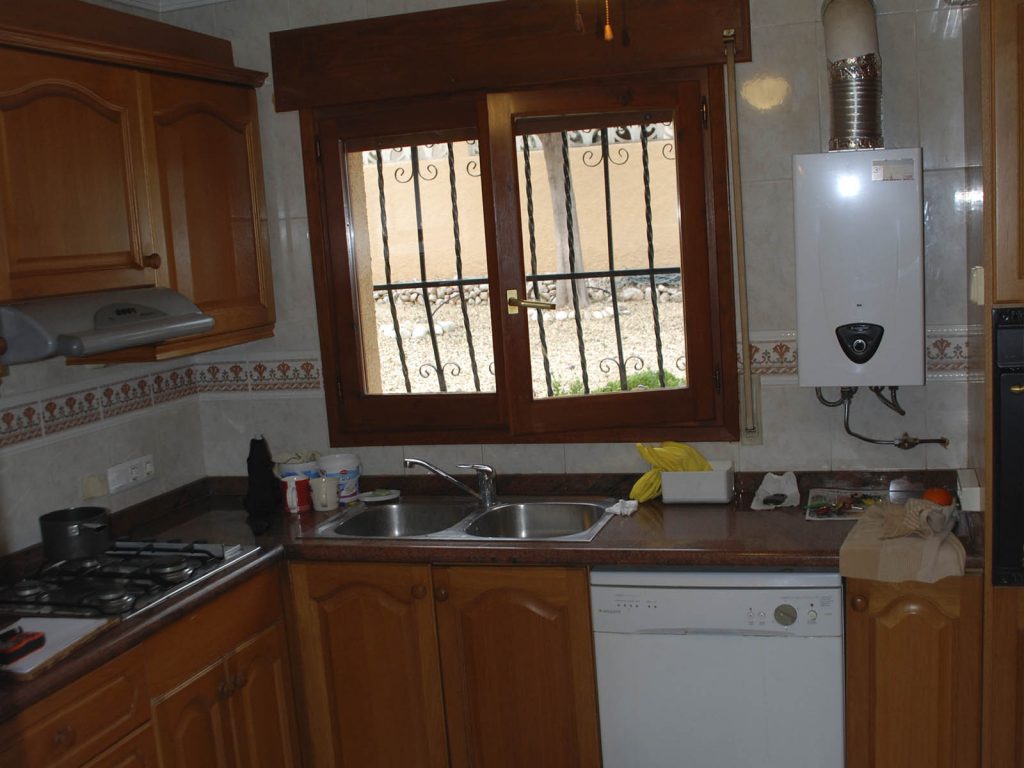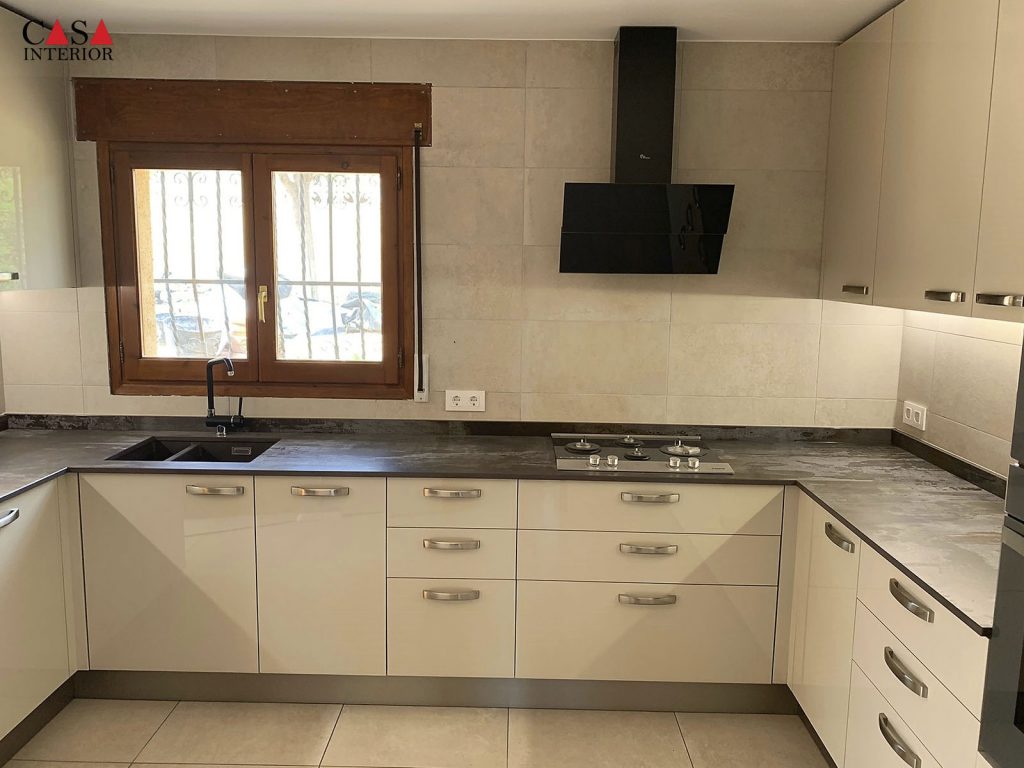 This Casa Interior project has brought us to the small town of Palmeria, next to Orba in the north of the province of Alicante. For this kitchen project, our clients wanted to update their kitchen and give it a much more modern and up-to-date look. They immediately liked the Cloe model from our Italian supplier Arredo3. They loved the Pearl color in a gloss finish with a lacquered laminate, so we got down to work to design this beautiful kitchen in the middle of the Alicante mountains.
For the design of this kitchen, we have changed the distribution of the work areas to distribute them in a more optimal way. We have left the sink area in front of the window, which is the area that most needs natural light, and next to it we have placed an integrated Balay dishwasher. Next, the food preparation area would begin until reaching the gas hob, and the Thermex brand black glass hood. All with base cabinets with drawers and pull-outs to maximize usability and use of space. A corner cabinet with two removable trays has been included. The tall units that we have used are 96 cm high to maximize storage capacity and, in addition, have an LED light integrated into the base of the unit. Finally, we come to the area of the columns, with the Balay microwave and oven in an anthracite finish and the integrated 2-meter-high Whirlpool refrigerator. At the other side we have 32 cm deep base units so as not to clutter the kitchen and leave enough space to move and work.
The countertop we have used is the Dekton Trilium model from the Cosentino brand, a 2 cm thick porcelain countertop with an industrial look that gives a modern touch to the kitchen. The sink we have used is a double bowl sink from the Blanco brand in a brown finish and the faucet is from the Plados brand, the Fleed Black model, in black and which is hinged to allow the window to be opened without problems.
It is worth highlighting the chamfered furniture at the kitchen entrance to improve passage and to break, with the glass door and the stainless steel frame, the monotony of plain doors.
You can keep watching more projects of Casa Interior here or you can contact us to ask for a design.