Kitchen Arredo3 Kalì in Altea Hills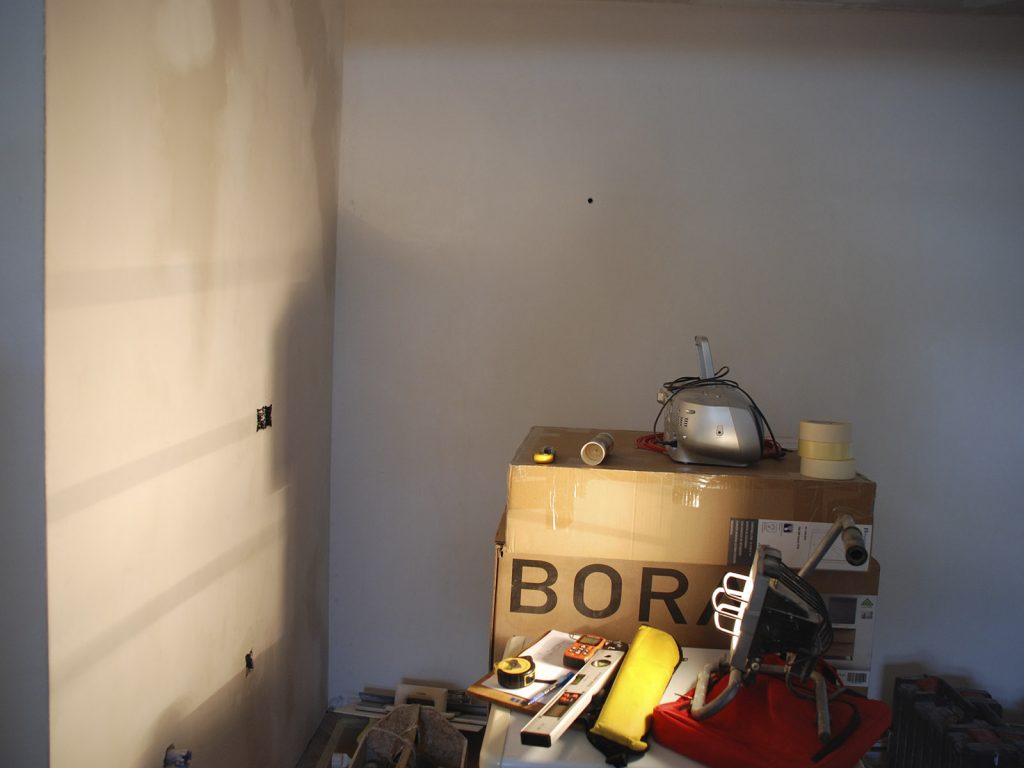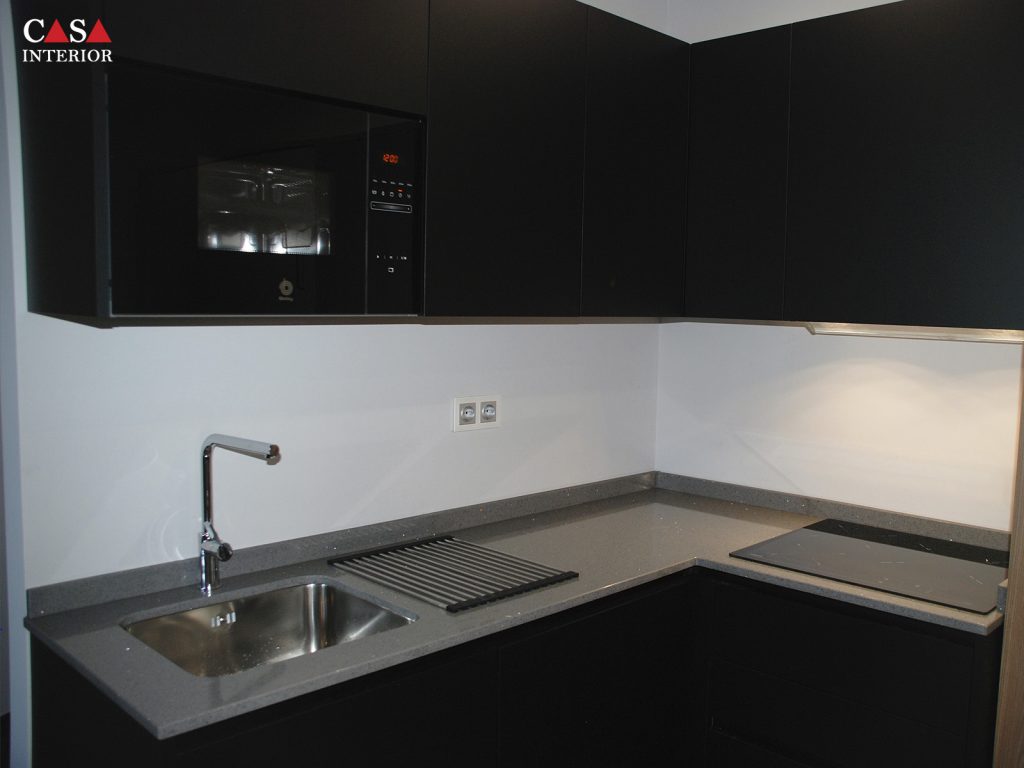 At Casa Interior we can make kitchens for large spaces or small spaces. We have all the necessary furniture to make a complete kitchen in a very small space without missing any accessories. There are some tricks to make your small kitchen appear larger, such as putting cabinets with clear glass doors or translucent materials. Order is very important in small kitchens so that dishes, glasses, and utensils do not take up space on the counter, which is why floating shelves are very useful, and they can also help us create attractive and modern color combinations.
Today we show you a kitchen for a small loft in Altea Hills. It is a mini kitchen for a studio that has all the necessary basic elements. Our client wanted something modern that would fit in with the design of the whole house, elegant and understated. The model we have chosen has been Kalì Maximatt in black with a handle groove also in black.
This small kitchen in Altea has everything you need to live, an under-counter stainless steel sink from the Icoben brand, an integrated refrigerator from the Amica brand and a Teka brand induction hob. Under the induction hob we have two drawers and a pull-out to store kitchen utensils.
In the tall wall units, we have a Balay brand microwave integrated into a cabinet, several storage cabinets and a wall unit with an integrated hood from the Elica brand provided by our manufacturer Arredo3.
For the countertop, we have chosen quartz for its resistance and its shiny appearance. The chosen color is the light gray of the Guidoni brand, and as we have said before, we have installed a sink in a stainless steel finish under the countertop.
You can keep watching more projects of Casa Interior here or you can contact us to ask for a design.