Kitchen Arredo3 Kalì in Moraira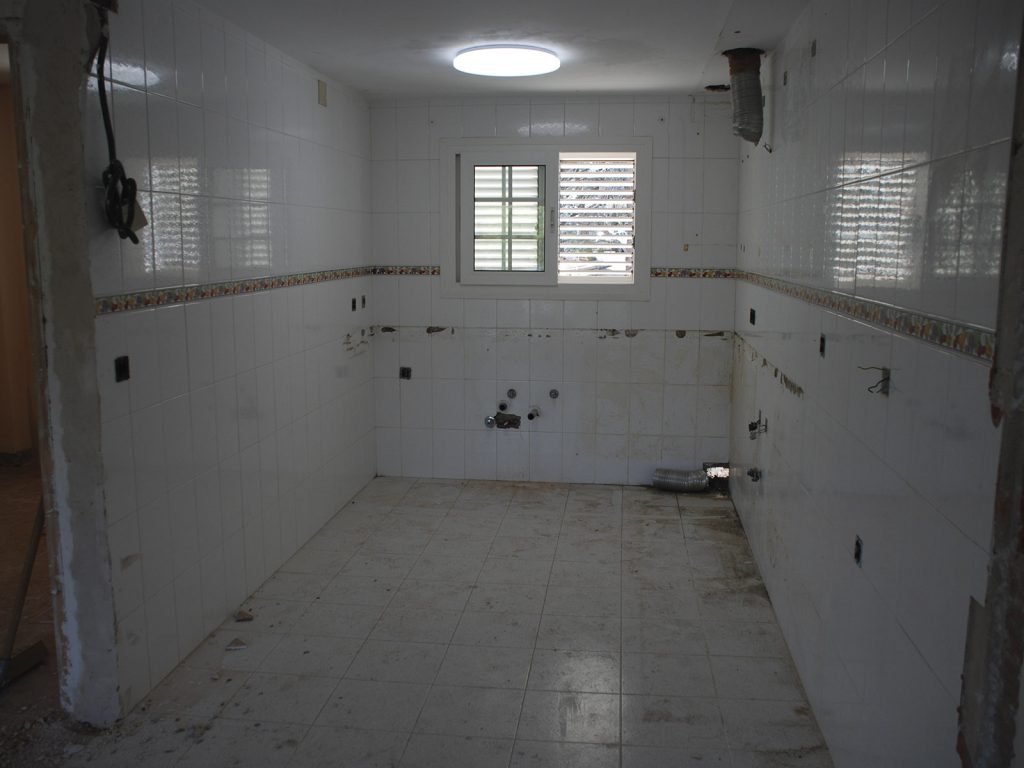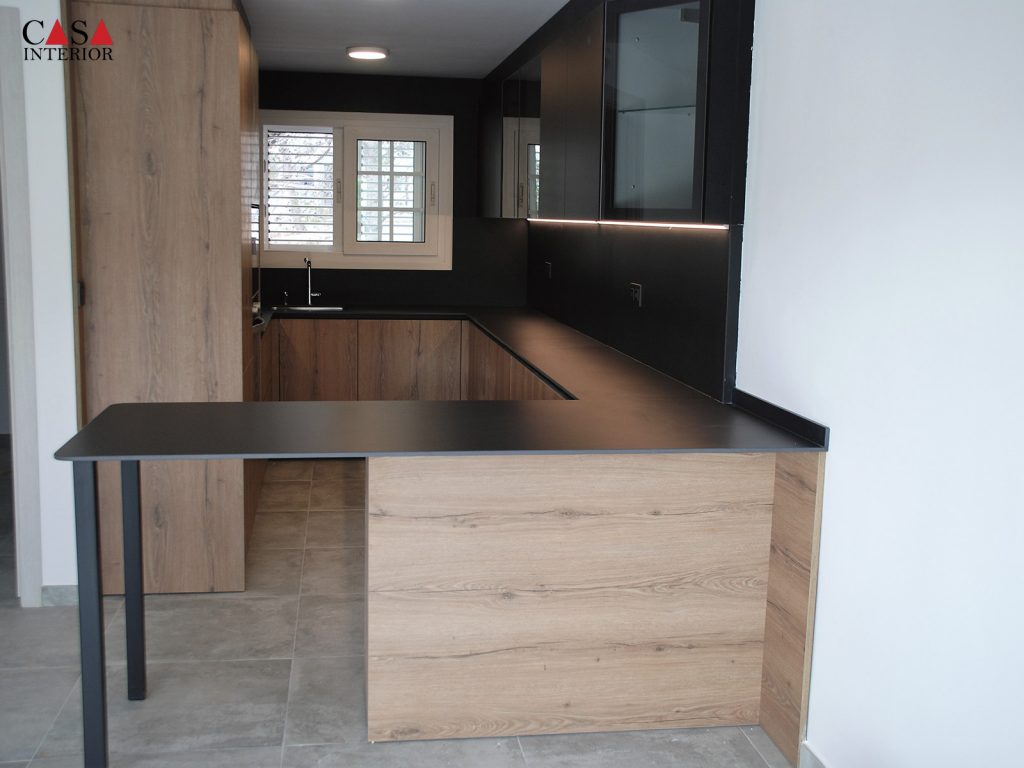 Casa Interior wants to show you a new kitchen renovation in Moraira. It is a full reform in a beautiful apartment on the Moraira's beach. For this kitchen design our clients have chosen the Kalì model from the Italian firm Arredo3. For this kitchen we wanted to play with the color black and the color of the wood. The finish of the door is called Leather Oak, a beautiful imitation of wood, but with the advantages of laminate that give it the resistance to last many years in excellent condition. To open the doors, we have used the groove system, so the door does not need a handle. A gap between the worktop and the doors allows a comfortable opening and a modern result. The finish of this groove is almost black, as is the aluminum plinth. Continuing with the two-color design of this modern kitchen in Moraira, we can see that the wall units have black doors and we have interspersed standard door cabinets with glass door cabinets. These doors have a metal frame in a titanium finish and smoked glass that hides the contents of the cabinets.
This modern kitchen is connected to the dining room and to divide the two spaces we have installed a peninsula with space for up to 6 people. As you can see in the pictures, we have the column area on the left where the refrigerator is and the column with the oven and microwave. Next, we have a small 30 cm pull-out cabinet to make room for the induction hob. All the appliances in this kitchen are from the Balay brand. In the corner area we have a corner unit for the sink and the built-in dishwasher. Meanwhile, in the entire bench on the right, with a depth of 42 cm, we have a large work area illuminated by an LED bar.
As you can see in the photographs, this entire kitchen in Moraira has a 12 mm thick black porcelain countertop, as does the cladding that covers all the walls. The Icoben brand stainless steel sink is installed under the countertop and highlights the metallic color with the black of the countertop.
It is worth highlighting the closure to the ceiling because around the columns it is in wood color and in the rest of the kitchen it is in a black finish.
You can keep watching more projects of Casa Interior here or you can contact us to ask for a design.