Kitchen Küchentime Laser in Alfaz del Pi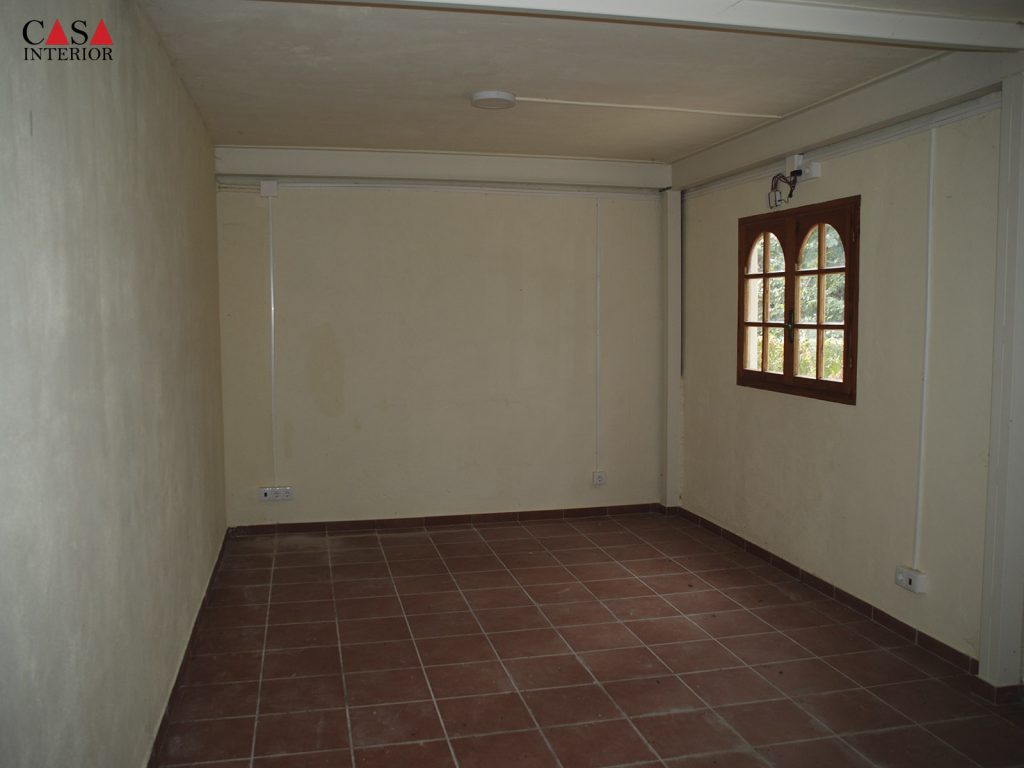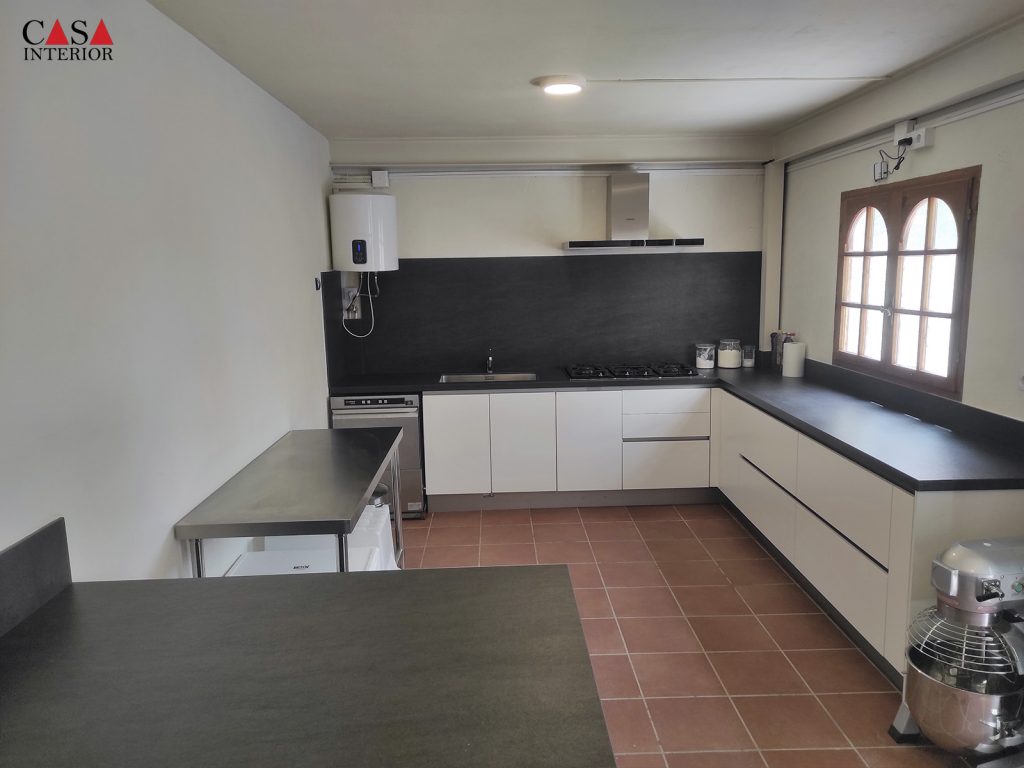 At Casa Interior we like challenges. When we had the opportunity to carry out a project for a professional kitchen for a school canteen in Alfaz del Pi, we agreed immediately. We had two important questions; on the one hand, comply with all the hygienic and sanitary requirements required by the administration; and on the other hand, that the kitchen design was not the traditional stainless steel furniture without any personality. With the freedom that our clients gave us, we got to work with the result that you are seeing.
We were clear about kitchen furniture from the beginning because we wanted a surface that is easy to clean and resistant to use. The Küchentime brand Laser model is perfect since its laminate is very resistant and easy to maintain. The color of the furniture had to be white to see the stains as soon as possible. The drawer and door opening system is called "Line N". It is a groove system embedded in the cabinets so that no handles protrude and make the kitchen more practical and functional. In this case we have chosen one in a stainless steel finish that contrasts with the color of the white furniture.
The worktop chosen was the Bromo model by Cosentino. This porcelain material is ideal for kitchen countertops since its antibacterial properties are perfect for this type of professional kitchen. It is resistant to heat, liquids of all kinds and can even be cut on top without the need for cutting boards. The undermount sink is the largest model of the Blanco brand and the tap is for special use in the kitchen with "hands-free" opening. The thickness of the countertop is 4 cm.
The appliances we have used are several of the BSH brand, the extractor hood is Siemens to have a good suction power. Under the hood we have 3 independent Bosch gas hobs, 2 for large containers and in the middle 1 hob with 2 small burners. The dishwasher is industrial for the needs of the kitchen. We have installed 2 Balay brand ovens in white finish and there is also a Siemens full door refrigerator and a Balay combi, both free to install.
Furniture with a waste system or drawers with an interior drawer deserve special attention to maximize space and maintain aesthetics.
You can keep watching more projects of Casa Interior here or you can contact us to ask for a design.